~ A Hitting, Team Approach To Help Increase Your Players Success At The Plate! ~
Looking for a more successful team hitting approach, as well as increased individual success within your offense? Count hitting may work for you. It certainly did for me, as you will see in the information that follows.
Baseball can be a numbers driven game. Statistics are available for virtually anything a person can dream up. Many are fun and interesting, making for good trivia quizzes.
Some statistics come along that jump out at coaches as extremely beneficial. Such was the case the day I had the opportunity to listen to Ralph Dickenson, who at the time was a minor league hitting coordinator for the Los Angeles Dodgers.
His topic, on that warm Arizona day in January 2001 was, 7 Keys To Winning Offensive Baseball.
With only two days remaining before our season startup, I, like the other coaches in attendance that weekend, were all looking for that one piece to the puzzle that we could take back and jump start our programs. That one piece of information was always my clinic goal, and I was never disappointed. More often, I was compensated many times above my expectations and goals.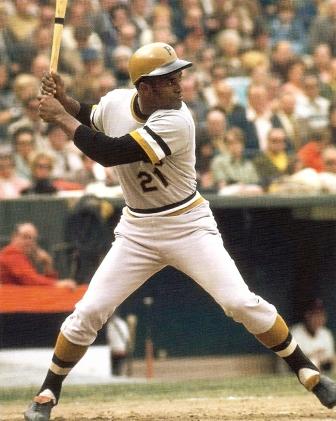 This day, as Mr. Dickenson stood on the bright green grass behind home plate, he recited one of those above mentioned statistics that came screaming at me, like a late swing line drive comes at your dugout.
This was a theory that would work at all levels, needing only modification to be age and resources appropriate. Over the next three seasons, the information I learned that morning changed our offensive philosophy, and increased the success factor for every player on those teams.
The statistic? That 46% of all major league at bats in 2000, were with two strikes, and they hit for a cumulative .192 average.
Coaches at all levels attempt to convince players they shouldn't fear a two strike count; but few are succeeding.
The Brewers' solution was to attempt limiting the number of two strike at bats, by getting hitters to hit good pitches early in the at bat.
Below are the team splits for the pitch counts, in 2007 and 2008. Little has changed from 2000. The charts feature a comparison between Major League Baseball and one franchise, the Arizona Diamondbacks.
2007 Team Splits By Counts/ Major League Baseball And Arizona Diamondbacks
| | | |
| --- | --- | --- |
| Count | MLB | D'BACKS |
| First Pitch | .344 | .322 |
| 1-0 | .341 | .338 |
| 2-0 | .350 | .320 |
| 3-0 | .396 | .200 |
| 0-1 | .324 | .310 |
| 1-1 | .327 | .296 |
| 2-1 | .339 | .337 |
| 3-1 | .368 | .373 |
| 0-2 | .164 | .185 |
| 1-2 | .170 | .150 |
| 2-2 | .191 | .186 |
| Full | .230 | .170 |
2008 Team Splits By Counts
| | | |
| --- | --- | --- |
| COUNT | MLB | D'BACKS |
| First Pitch | .337 | .326 |
| 1-0 | .339 | .381 |
| 2-0 | .355 | .376 |
| 3-0 | .370 | .111 |
| 0-1 | .315 | .315 |
| 1-1 | .329 | .326 |
| 2-1 | .339 | .356 |
| 3-1 | .350 | .416 |
| 0-2 | .160 | .142 |
| 1-2 | .179 | .126 |
| 2-2 | .194 | .175 |
| Full | .227 | .207 |
When laid out on paper, the difference is immediately apparent. Batting with two strikes is meager, at best.
As each ball is added to the count, the situation becomes a little better, but never becomes something you can offensively survive with. It is another one of those situations where, if it is like that in professional baseball, it is undoubtedly even more so on the youth and amateur level.
Team Hitting Tips ~ From the Dugout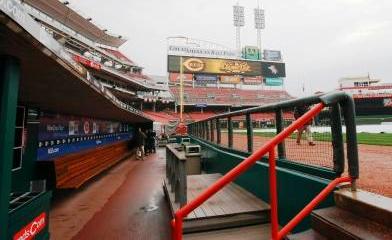 In 2000, 46% of Major League at bats were with two strikes. In 2008, that number grew to 48%.
In 2000, teams hit a cumulative .192 in those two strike counts. In 2008, that average went down to .190.
Those statistics convinced me that hitters need to have a plan at the plate, not for hitting the two strike pitch; but for hitting one of the good strikes earlier in the at bat, thus creating less two strike, pressure filled at bats where the pitcher has the upper hand.
As you look through the statistics further on in this page, you will see that it truly worked well for our team as a whole, and our players individually.
Three Year Statistical Transition
In the three years that we used this hitting philosophy, our statistics were:
| | | | | | | | | | |
| --- | --- | --- | --- | --- | --- | --- | --- | --- | --- |
| YEAR | RECORD | AVG | HITS | 1B | 2B | 3B | HR's | K's | AB's |
| 2001 | 10-14 | .274 | 180 | * * * | * * * | * * * | ****** | ****** | ****** |
| 2002 | 16-9 | .338 | 268 | 180 | 58 | 5 | 25 | 135 | 792 |
| 2003 | 23-5 | .343 | 285 | 190 | 58 | 10 | 27 | 134 | 831 |
For 2001, all the statistics, other than those shown, were lost when I retired.
Modified Offensive Philosophy
After having some time to read through and absorb Mr. Dickensons' system, the realization was, for our level it needed to be scaled down for age and experience levels.
The following offensive goals were adopted:


Get A Runner To Third Base With Less Than 2 Outs (A Holdover And Core Of Our Total Offensive Philosophy.)



Take No More Than 8 Fastball Strikes Per Game.



Put 6-9 First Pitch Fastball Strikes In Play Per Game.



Minimum Of 10 Hits Per Game.



9 Or Less Two Strike Counts Per Game.



6 Strikeouts Or Less Per Game.



80% Execution In Situational Batting Per Game.



The above goals were the first modification of the system. While all the goals were kept and stressed daily, the logistical reality soon hit home that there was not enough man power to track our progress inning by inning, game by game.
Two coaches were available; one was responsible for all the pitching, plus dugout management when at bat. The other was coaching third base and responsible for game management. What started out as a great plan, logistically at game time, became an impossibility to track.
Was the philosophy working? A resounding YES! While it would be nice to sort all of it out daily, the success is readily apparent as the game unfolds and the season evolves. There is not only a feel and response on game day, but a growing player confidence each and every day, game or practice.
There were players who achieved far better than their abilities should have let them, simply because they went to the plate looking for a fastball strike and swinging the bat.
Over time, they built enough confidence to expand their zone and were even more effective.
The biggest factor was that they spent the majority of their at bats ahead in the count, not behind.
Tremendously Talented And Physical Teams?
Talented yes; but not talented enough to overcome batting behind in the count or not having a clear plan when they stepped in the batters' box.
Physical? Not in the least. They were small and unintimidating.
One Saturday, playing on the road, upon arrival the players had all gone across the field for the long treck to the opponents' gym and restrooms. Upon their return they asked, "Do we look like a Junior Varsity team?
Apparently some of our opponents' fans, as well as some of their players had remarked that they did, as they had passed by. It was agreed that physically, it probably wasn't out of line for someone to think that way.
This particular game went 12 innings and was a conference win for us. The pitch that created the winning margin was a two on, two out, first pitch fastball, crushed over the centerfield fence.
While it is a dramatic example of players executing the philosophy, it was only one of many delivered in that 3 year span.
2002 ~ The Measureable Stats Within The Stats
185 innings total with extra inning games, 555 available outs.



135 K's or 24% of those outs were strikeouts, putting the ball in play 76% of the time.



Hits per game, 10.7.



Strikeouts per game, 5.4.


2003
208 innings total with extra inning games, 624 available outs.



134 K's, or 21% of those outs were strikeouts, putting the ball in play 79% of the time.



Hits per game, 10.1.



Strikeouts per game, 4.7.



From 2001 through 2003, there were only 4 players who played in all 3 of those seasons. As players graduated, new players took over. The true constants were the philosophy and each players' belief that they would be successful.
From the initial implementation, time was spent on the players' mental preparation for this, continually evolving to where personal strike zones were expanded and first pitch fastball became first pitch strike, with the restriction that an off speed pitch had to be up in the zone, If It's High Let It Fly, If Low Let It Go!
Approximately half of the players reached that level in their time within this system, the others functioned very well at the high school level looking for that fastball to hit.
6 Reasons Why This Approach Was Successful
Pitchers at all levels are taught to get ahead of the hitter.



Pitchers are pitchers, generally because they have a good arm.



To get ahead, they will mostly throw their best pitch, which with a good arm, will be their fastball.



Fastball is the best pitch for most batters to hit, because the vast majority of batting practice time is spent on fastballs.



Very few pitchers are consistently hard to hit on their first pitch, they become difficult when ahead in the count.



The batting process is simplified, as the batters have a clear cut plan from the time they leave the on deck circle.
Final Thoughts
From a coaching perspective, this hitting philosophy was truly fun to work with. Watching previously insecure batters develop confidence with each at bat, for me, was the ultimate reward.
The knowledge gained through these experiences provided players with a way to approach life outside of baseball; develop measureable goals and commit to them, having a clear plan for what you want to accomplish and put forth the effort to achieve it.
It is simply, Focus On The Process, And The Outcome Will Take Care Of Itself!
This process enabled our players to put the ball in play early and often; go to the plate swinging. That alone is a recipe for success in baseball as it forces your opponents to play the game. There is no pressure on the defense when the hitter does not put the ball in play.

The Difference Between The Possible And The Impossible Lies In One's Determination. Set Your Goals In Life And Go After Them With All Of The Drive, Self-confidence And Determination That You Possess!(Tommy Lasorda)
return from hitting team approach to theoleballgame.com
Additional Hitting Topics
Hitting Vision

You won't hit what you don't see; No matter how perfect your swing is! Keys to success

We don't miss these pitches and we don't try to do too much. ( Alex Rodriguez, Ken Griffey Jr., Edgar Martinez, John Olerud ) Batter development

One valuable goal is to coach players to become their own best hitting coach. MLB's Top 20 Hitters For 2009

Hitting splits for the top 20 hitters in MLB for 2009 Batting Average Analysis

What it can tell you to help create a positive hitting plan Mental Power

You are searching for the magic key that will unlock the door to the source of power. Focus Grid

This is a fun mental focus exercise designed to find out how well you can initially concentrate with no distractions, then how well you concentrate with distractions. Mental Control

Mental control lies in our ability to direct our attention on what we can control. Self Talk

The dialogue we carry on with ourselves each day of our lives. Slump Busting

Slump busting can provide you and your players with a plan to decrease the impact of those inevitable slumps. Mental Framing

Put your mind in a position to be successful. Teamwork

It's crucial but; players don't always know what teamwork means. Control Your Attitude

Controlling your attitude is nothing more than choosing to use and focus on productive self talk. Identifying Unproductive Behaviors

Make your opponent beat you instead of losing to yourself. Hitting The Situation

A key part of teamwork and offensive production