~ Baseball Mental Control: The Opportunity For Control Lies In The Players Present, In The Matter Of The Moment! ~
Baseball mental control, how do we as people and as athletes gain the ability to direct our attention on what we can control?
The answer lies in realizing what factors are actually within our control, and which are not.
Focusing on matters beyond our control is to misdirect our energy, waste time and set us on a path of frustration and failure.
The past is beyond our control, the future is not yet within the limits of it. The opportunity for control lies in the players present, in the moment.
A simple but powerful concept ~ SOME THINGS IN LIFE YOU CAN CONTROL, AND SOME THINGS YOU CAN'T.~
What Is Controllable? ~ All Things On This List Are In Your Control


Focus



Confidence



Attitude



Effort



Coachability



Reaction to events



Team orientation ~ Work for the benefit of the group



Preparation



Enthusiasm



Discipline



Determination



Staying in the present



Work ethic



Rest and diet
Baseball Mental Control Tips ~ From The Dugout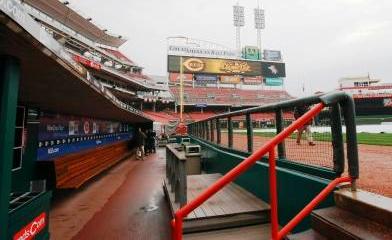 The mental challenge? Focus on the things you can control, rather than the things you cannot.
Focus on the process and the outcome will take care of itself! ( Jeff Janssen )
Outside Your Control? ~ Recognize That They Exist, They Are Only A Passing Thought. You Cannot Change Them.


Weather



Field Conditions



Opposing Team



Umpires



Crowd



Team mates



Coaches



Playing time



Family



Schedule



The past



The future



Rules



Expectations of other people



Traveling
Additional Topics: A Roadmap To Increasing Mental Toughness!
Mental Game

~ The one thing over which you have absolut control is your own thoughts. ~ Coaching Confidence

~ In baseball, coaching confidence can produce results that go beyond the drills and strategies and into the hearts and minds of the people they teach. ~ Mental Power

~ You are searching for the magic key that will unlock the door to the source of power. ~ Focus Grid

~ This is a fun mental focus exercise designed to find out how well you can initially concentrate with no distractions, then how well you concentrate with distractions. ~ Self Talk

~ The dialogue we carry on with ourselves each day of our lives. ~ Slump Busting

~ Slump busting can provide you and your players with a plan to decrease the impact of those inevitable slumps. ~ Mental Framing

~ Put your mind in a position to be successful. ~ Teamwork

~ It's crucial but; players don't always know what teamwork means. ~ Control Your Attitude

~ Controlling your attitude is nothing more than choosing to use and focus on productive self talk. ~ Identifying Unproductive Behaviors

~ Make your opponent beat you instead of losing to yourself. ~ Derek Jeter On Deck

~ The ultimate preparation! ~ Harvey Dorfman

~ Tributes to a very special man! ~


return from baseball mental control to theoleballgame.com