Baseball Games ~ Inject Some Fun And Competition Into A Practice With An Easy To Use, Fun To Do Game!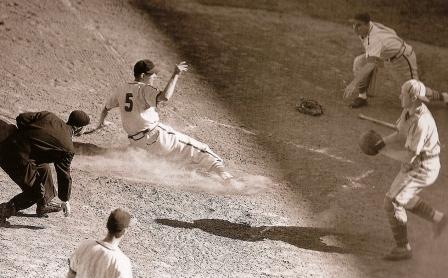 Baseball games, kids of all ages love to play them. Get a group in an instruction camp and the first question asked is,"are we going to play a game?"
Whether it is a full intra-squad, or a small group game centered around one skill, the excitement level rises.
In high school we ran our games around the coach throwing, everything full speed. He had no arm and an even worse curveball; but he wore us out. At that age you never seem to realize that the game revolves around a pitcher's ability to change speeds and locations.
We had a lot of fun with it, without actually realizing we were learning to let the ball travel. If you didn't, with what he was throwing up there, everything was a pop up or lazy fly ball.
A Coaching Lesson Learned From One Of My Players
In the mid 90's, I had a player who, on the junior varsity, had played very little as a freshman or sophomore.
This individual knew baseball inside and out, having a tremendous love for the game.
When he came to the varsity as a junior, his physical skills were far behind all the other players. I was apprehensive to hit him fly ball fungos, it just wasn't safe. Seldom would he make contact with a ball at the plate.
His personality was truly upbeat and we kept him on the roster for both his junior and senior years, getting him playing time whenever it was possible.
Five years after he graduated, he showed up at practice one day. He had been driving home from work and decided to stop in and say hello. He had a great job working for a major heavy equipment manufacturer and had recently bought a house near the school.
As practice wound down, we sat in the dugout talking. He suddenly said," do you remember the day I took you deep?" It was in one of those intra-squad, coach throw games that he was referring to. He had one hopped the fence in right center, ending up on second base with a huge smile on his face.
At the time you could see how good he felt about it, and all the players were yelling for him. What I didn't realize at the time was the carryover value it would have for him.
You never know what will turn out to be important and memorable to one of your players. Games in practice can create fun and memories!
Baseball Game Tips ~ From the Dugout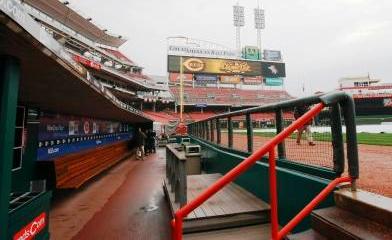 Baseball games are great practice energizers, as well as teaching tools. Once the basic skills are taught, these fun games provide a competitive environment from which players can practice those skills and have fun in the process.
Players of all ages have fun with them as it breaks up the practice routine and lightens the atmosphere a little, which can be a good thing.
Maybe Give Some Thought To Scheduling A Time Each Week To Lighten The Mood And Create Some Healthy Internal Competition. Baseball, A Game In Which Fun Is An Essential Component!
A Drill In A Game Format Doesn't Mean They Aren't Learning, It Just Means They Might Not Notice That They Are Working!
return from baseball games to theoleballgame.com