Baseball Rules ~ What Are We Teaching Them?
A working knowledge of baseball rules, both written and unwriten, is essential for players to feel comfortable and enjoy success within the game. Providing players with all the information they need to successfully compete on the field can at times feel overwhelming.
A segment of the game often left behind is the rules, both written and unwritten. With so many players, so much to cover and so little time, it is easy to understand how rules can get relegated to a low profile.
While a group lecture on rules of the game may be unproductive, teaching one rule per practice, within the confines of a drill, can be very effective.
No visualization is required from the players; but the rule comes to life in the drill. Getting to react and experience the rule in real time, makes for better retention and substantially increases their comfort level within the game.
Mental mistakes are decreased and the satisfaction level for you as a coach is increased. It is a win/win situation.
If the first time players come in contact with a rule is in a official game, the opportunity for that proverbial train wreck is high.
In the pages linked at the bottom, we will take a look at some of the more common situations that can occur during a baseball game and suggestions on ways to teach the rule that applies, within the structure of a practice.
Baseball Rules Tips ~ From the Dugout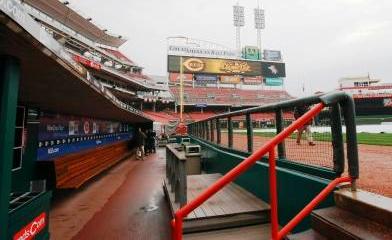 A solid foundational rules base helps to create those free flowing, effortless looking players, that are so much fun to watch and coach.
Bodies only flow freely when the mind is free and clear!
Baseballs' Unwritten Rules
Here we have the core of what keeps baseball civil, baseballs' unwritten rules. Some of the rules here are old baseball axioms on the right way to play the game. A lack of knowledge with them will detract from your game, but not create on field conflict. Others, however, will immediately evoke a negative response.
While these rules are not written down in a rule book, players at all levels are expected to know "the right way to do things". It is that failure to do things the right way that emmanently leads to on field conflict, a problem seen with ever increasing frequency with each passing year.
Coaches of amateur and youth baseball teams have a responsibility to know, and teach, unwritten rules to their players.
There are intangibles that coaches can instill in their players. Honesty, pride, work ethic, discipline, winning and losing with dignity, never give up attitude, teamwork and respect for other individuals, to name a few.
When that player leaves you and moves forward, even if he never plays baseball again, he does have to interact with other human beings the rest of his life.
In a game in which fewer than 1% of all baseball players reach the major leagues, and approximately only 7% play in college, what is it you will have given them when their season is finished and their baseball careers are over?
When they put away the bats and balls for the last time, you will have left them with a foundation of values to build upon in all aspects for the rest of their lives. Therein lies the true legacy of baseball and coaching!
OLD BASEBALL AXIOMS


Never make the first or third out of an inning at third base.



Always run out ground balls, even routine ones.



Hustle on and off the field.



Never lose track of the count, or the number of outs.



Never mention a "no hitter" when a pitcher has one working.



Never put team or personal gear away until the last out is recorded and the game is officially over.

Quote From Tony Gwynn ~"There is only one way to play the game, it's the right way"~

The Right Way To Do Things
Don't embarrass yourself, your teammates or your opponents.



Never show up an umpire on balls and strikes, as a coach, pitcher or hitter.



Never steal a base, or bunt, when leading by a bunch of runs. You have to get a feel for the game, and know when enough is enough. Best philosophy ~ You don't stop competing; but you do stop manufacturing runs.



Never show up an opponent with a home run trot. Get out of the box, get around the bases and get back in the dugout.



Flipping the bat, watching the ball or taking a long time getting around the bases are all considered disrespecting your opponent.
Never swing at a 3-0 pitch when your team has a comfortable lead.
Never, as a batter, peek at a catcher's signals or position, from the batter's box.
Keep victory celebrations under control (ACT LIKE YOU HAVE BEEN THERE BEFORE.)
At The End Of The Day, With Baseballs' Unwritten Rules, They All Point To One Word.

~ RESPECT ~


Respect of the game.



Respect for the history of the game.



Respect of your opponents.



Players sacrificing personal glory, for the good of the team.

One Unwritten Rule Violation, Which Created A Reverse Momentum, Lasting 2 Seasons

This Falls Under Rues 1,3, and 4. You Don't Stop Competing ~ You Just Stop Manufacturing Runs.

This situation happened to us, in a conference game early in the season of 2006, and falls under numbers 1, 3 and 4 above.

Playing on the road, down by 9 runs, bottom of the fifth inning, 1 out, runner on third base. Our opponent calls a suicide squeeze, attempting to reach the "mercy run rule" and end the game.

The batter missed the bunt, runner was out at the plate.

We were in the third base dugout, and immediately started asking the third base coach "what was that"? He ignored us, which only fueled the fire. We subsequently got out of the fifth inning with no runs scored. Ended up playing all seven innings, losing the game by 6.

As is the custom after games, both teams and coaches walk through home plate and shake hands before heading down the foul line for a team talk.

One of our coaches was so upset about the attempted squeeze, he went up to the third base coach and asked what was up with that? The coaches response was, "your kids just need to get better and compete, suggesting that we schedule a trip to Florida the next spring, as they do, to make that happen.". You can imagine the effect that statement had on the situation, as it was heard by all coaches and most of the players.

---

Cooler heads prevailed, as they say. Everyone dispersed, we got on the bus and went home.

As fate would have it, our rematch with this team, on our field, was the final game of the regular season. They came in leading the conference by one game, we came in trailing them by one game. You couldn't ask for it to play out better.

As coaches, we had focused on the game itself, only discussed the first game's incident amongst ourselves. When we got to the field, one of our players had put up a sign, in our dugout which read "JUST GET BETTER AND COMPETE", with the proper credit to the opponents third base coach.

The game turned out to be a barn burner, which we won 4-3, putting us in a tie with them for first place. It surely did feel good to all involved. An exclamation point on a wonderful season, as well as a great learning experience. It was a excellent example of why you play the game the right way, and what can happen when you don't.

In 2007, with most of the 2006 varsity players returning for both schools, we defeated this same opponent decisively in the state tournament. The energy produced by their lack of respect for the unwritten laws in the previous season was still the driving force for our players and coaches. We went on to be state runner up. Just get better and compete was their rallying cry. A beautiful thing to behold and a lasting memory for all involved.

What's Next?

In the pages listed below, let's take a look at some of the more common situations that can occur during a baseball game and suggestions on ways to teach the rule that applies, within the structure of a practice.






Baseball Rules

Tagging Up

The base runner can go when..... Force Removed

As an infielder, what do I do now? First Base Running Lane

What is it, and why is it there? return from baseball instruction bunting to theoleballgame.com