Baseball Drills ~ Coaching Tips. Maintain The Fun As You Build A Sound Foundation For Playing This Great Game Of Baseball!
Make it fun! That statement is generally directed at coaches about their players, and it is true. What is often overlooked is that same pricipal applies to baseball coaching, you must be having fun or it all becomes work, which this game was never designed to be.
Look into that dugout in your mind ( we all have one in there you know ) and grab on to the fun you remember baseball was, diving headfirst into your coaching experience with that same passion.
As you daily orchestrate practices to your players, it's a continual progression of small setbacks and successes, each one taking you both closer to your goals.
Baseball Drills Coaching Tips ~ From the Dugout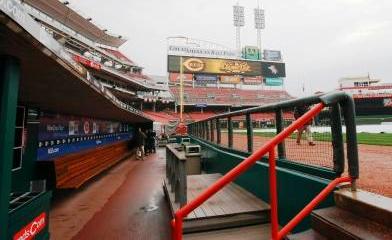 It's the purest reward for a baseball coach, when you see the smile emerge and the eyes light up as all the effort comes together, a 6 year old catches a ball above his waist with his thumbs together, keeping the ball from rolling up his glove straight at his face.
He is on his way to a skill which helps eliminate the fear of being hit with a thrown or batted ball, dramatically increasing his safety, self confidence and level of fun.
These are special moments indeed and some of life's greatest pleasures, no matter what level you coach.
Players
Hopefully you are continuing to play this game because your initial experiences playing catch and swinging a bat have been fun for you.
As you build your baseball skills, don't forget to inject the fun aspect into your workouts.
Games can be developed that will be fun, while working on almost any skill. You will find suggestions within the sections. Create some of your own, which may work better within your own surroundings.
It has long been said that practice makes perfect. When it comes to skills development, it is better said that perfect practice makes perfect!
Your mind is a powerful computer that will memorize any skill the way you instruct it. That memorization is what allows an athlete to perform the skill in competition.
In a game situation, an athlete does not have the luxury of thinking through each step, he must react instantaneously to be successful.
An example would be a pitched ball. There are numerous steps involved to bring the bat head through the hitting zone at the precise time needed.

It happens much too fast for thinking to occur. As the ball is released, it is simply, SEE THE BALL ~ HIT THE BALL.
The steps to consistently make that happen are learned by repetition, doing the movements over and over.
A Secret To Getting The Most From Your Practice!
Your mind will learn what you practice, whether it is correct or not correct! A few quality repetitions are worth more than hundreds of incorrect ones.
Keeping an open mind can be beneficial. There are many ways to do things in baseball. Being open to try a new approach is good. If it works for you, keep it and keep building. If it doesn't work for you, let it go and try another approach.
While there are many ways to get where you are going, some will work better for one individual than they will for another.
Developing your game is a trip that is always changing. As time goes by the skills needed become more detailed. The learning process never stops, just as it never stops in life.
After 45 plus years of participation and coaching I learn something every day from other coaches, players, clinic campers and parents.
You will find a willingness to share information amongst those in the game that I have found to be truly unique. There are no, "best kept secrets".
As a coach, or player, you can use that uniqueness to make your game stronger, as well as provide baseball instruction that helps others do the same. Everyone benefits, which is something special!
Luck Is When Preparation Meets Opportunity!
Additional Drill Topics
Skills Checklist ~ A guideline to help as you determine a priority of skills that best fit your situation.

Drills By Category ~ Adopting a set of core drills that you can use, year after year, will provide you with some consistency and stability within your practice structure, and program.

return from baseball drills coaching tips to theoleballgame.com