Baseballs' Mental Game: "The One Thing Over Which You Have Absolute Control Is Your Own Thoughts. It Is This That Puts You In A Position To Control Your Own Destiny." (Paul Thomas, author)
Baseball's mental game, just how important is it? Ask a group of players or coaches, from my experience they will say somewhere between 85 to 95 percent.
In late 1997 I had the good fortune to attend a sports psychology seminar conducted by Jeff Janssen, who, at the time, was the sports psychologist for The University of Arizona in Tucson, Arizona.
What Jeff presented that day had a profound effect on the amount of time I spent with this aspect of the game, from that day forward.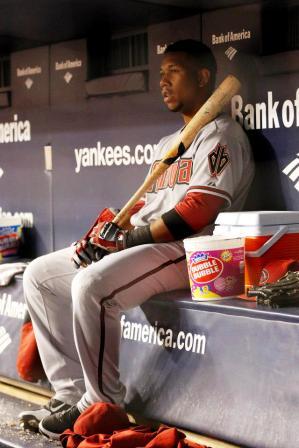 Among his opening statements was the above listed question on the importance of baseball's mental game. Everyone in attendance set it at 85% and above.
Following up on those answers, he asked what percentage of time each of us, a mixed group of coaches and athletes, invested in our personal and/or teams' mental preparation? A solid 10-15 percent.
Why so little time spent? In my case, I knew it was important while I was playing; but had no real idea how to go about working on it, or as a coach to teach my players the tools to get there.
Go to any ballpark today and you can hear the same phrases said over and over that were being said when I was in Little League in the 50's.
Things such as hang in there, be ready, keep your eye on the ball, get "em" next time are delivered by coaches, players, parents and fans on a daily basis.
What exactly do these suggestions mean, and how do I as a player, go about doing them?
About The Character, Danny O'Neill~ From The Book,"Father and Son", by James T. Farrell, copyright 1940.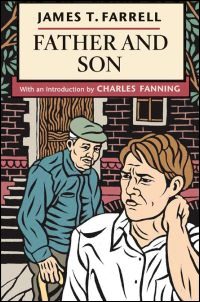 For three years he had daydreamed of how he would be a scintillating high school baseball star and how he would hit a home run with the bases full. And look at the way he had folded up in a pinch.
Yes, after kidding himself about his destiny, and having the nerve to think that he would be a star like Ty Cobb or Eddie Collins, he was a miserable failure.
Whenever he was in a tight situation, he was a bust, a flat tire. He didn't have what it takes. He was eighteen years old and he was no good. He lacked something - nerve, confidence.
In a pinch, it was always the same. He lost his confidence.
When he didn't have time, a few seconds in which to think, it was different.
That was why he was better in football and basketball than he was in baseball. In baseball when you batted, there were those few seconds and fractions of a second between pitches, when your mind undid you.
In football and basketball, you didn't have the time to think as you did in baseball. That made the difference. And it was in just that period of a very few seconds that he was no good.
Yes, even though he was considered one of the best athletes in school, he was never really going to be any good.
The above scenario about Danny O'Neill, is the prologue to the book "The Mental Game of Baseball", A Guide to Peak Performance, by H.A Dorfman and Karl Kuehl.
If you have played, currently play, coach or watch baseball at any level from Little League to MLB, you have witnessed this described scenario come to life right before your eyes.
No one is immune to it; but those that are successful within the game develop a way to turn those awkward few seconds into a productive thought process, leading to a definitive seperation from their competition.
Baseball's mental game is about providing players with the tools, in all areas, to be successful. Mental skills can be taught, drilled and perfected the same as physical skills, and are as creatable a group of skills as throwing, catching, running and hitting.
If you are looking for that "something special" to add to your game, begin working on your baseball mental skills today.
In season, off season and in between, time can be invested to sharpen your game and take it to another level. Along with the material on this Baseball's Mental Game page, please look through the links at the bottom of this page, you will locate difference makers on all of them.
Build yourself, or your players, an arsenol to get through those inevitable tough times in the game. Preparation provides us with the right to expect success!
I guarantee you will never regret the time spent increasing your baseball mental skills.
Baseballs' Mental Tips ~ From The Dugout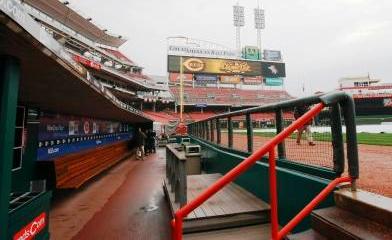 To Win A Championship You Don't Need To Be The Best Team In Your League, City, State Or Country ~ Just The Better Team Each Time You Play!
Baseballs' Mental Game, It's A Difference Maker. Your Players Will Think They Have A Secret Weapon, And Indeed, They Will!
What You Will Find Inside Baseballs' Mental Game
Ideas, concepts and approaches derived from my own experiences as a player, with my players, generated by ideas and concepts learned from Jeff Janssen as well as the book, The Mental Game of Baseball, by H.A Dorfman and Karl Kuehl.
Hopefully these pages will provide baseball players, coaches and parents a glimpse into the minds of some of the game's great performers and teachers, becoming stimulated to find out more about a players thinking and consider how that thinking might be structured to improve both mental game approaches and physical performance, in this great game of baseball.
Mike Candrea, softball coach at the University of Arizona and the USA Olympic Softball team co-authored a book with Jeff Janssen titled, Mental Toughness Training for Softball.
In the introduction, coach Candrea states that most athletes and coaches intuitively realize the importance of MENTAL TOUGHNESS, but unfortunately mental skills are seldom formally taught.
Some have taken it upon themselves to do some reading in the area, hear a speaker at a clinic, or may be fortunate enough to be exposed to mental skills in a course somewhere.
However, in many cases, mental skills are just taken for granted and it is hoped that somehow they will develop along with the physical skills and strengths.
He feels an area that is deemed so critical to success should not be left to chance but should be developed and maintained systematically, as an integral part of training.
I am certainly not a psychologist, but my attempts to take the information available to me and weave it into my team and individual player preparation on a year round basis, met with great success.
Results such as increased focus in all areas of the game, the player's ability to realize when they were losing that focus and how to get it back on the spot, not the next day or week, and much more.
I have always felt there is not a great variance in the physical talents of high school baseball teams; but there is a dividing factor in the mental attitude, the effort they give and the mental alertness that keeps them from making mental mistakes.
Baseball's mental game is about providing players with the tools, in all areas, to be successful. Mental skills can be taught, drilled and perfected the same as physical skills, and are as creatable a group of skills as throwing, catching, running and hitting.
Additional Topics: A Road Map To Increasing Mental Toughness
Coaching Confidence


~ In baseball, coaching confidence can produce results that go beyond the drills and strategies and into the hearts and minds of the people they teach. ~
Mental Power


~ You are searching for the magic key that will unlock the door to the source of power. ~
Focus Grid


~ This is a fun mental focus exercise designed to find out how well you can initially concentrate with no distractions, then how well you concentrate with distractions. ~
Mental Control


~ Mental control lies in our ability to direct our attention on what we can control. ~
Self Talk


~ The dialogue we carry on with ourselves each day of our lives. ~
Slump Busting


~ Slump busting can provide you and your players with a plan to decrease the impact of those inevitable slumps. ~
Mental Framing


~ Put your mind in a position to be successful. ~
Teamwork


~ It's crucial but; players don't always know what teamwork means. ~
Control Your Attitude


~ Controlling your attitude is nothing more than choosing to use and focus on productive self talk. ~
Identifying Unproductive Behaviors


~ Make your opponent beat you instead of losing to yourself. ~
Derek Jeter On Deck


~ The ultimate preparation! ~
Harvey Dorfman


~ Tributes to a very special man! ~
return from baseball's mental game to theoleballgame.com