Bunting ~ Because You Want To, Not Because You Have To!
In today's baseball, bunting has sometimes come to be synonymous with the term "small ball," quite often with the negative connotation that those players and teams relegated to using the bunt are unable to compete with the long ball.
As a player I played in the age of the wooden bat. The ability to "lay the ball down", was expected from all players, in the same category with an ability to hit, throw or run. These skills were instructed, not as a desperational choices, but as offensive weapons, to be used at any point in the ballgame. I never played for a coach, little league through college, who didn't teach them as a weapon. I have taught them as such for 38 seasons.
~ Consider These Reasons For Using The Bunt ~


To facilitate getting a runner to 3B with less than 2 outs because, there are 25 ways to score from 3B that you can't score from 2B.



Using the threat of the bunt to make the defense adjust their positioning, creating holes to hit through and moving infielders closer so that batted balls can get past them.



The difference between a batting average of .300, and one of .200, is simply 1 more hit in every 10 at bats. When a defense provides a hitter with the space to lay down a bunt for a free hit, why would you not want to take it. Corner infielders play much deeper, consistently, due to aluminum bat velocity, read it and cash in.




Changing up a pitcher's rhythm. When a pitcher gets in that "zone", use the bunt to change his perspective and provide him with something else to think about. Make him move off the mound. If you don't make him change, he will stay right in that zone.



Get out of a hitting slump. Things aren't going well, look for a way to jump start your bat. You need a hit, the type of hit doesn't matter.



Make your opponent play the game. Teams that don't lay the ball down, or use it in obvious situations only, are much easier to play than ones that use these skills as offensive weapons. Defenses can sit back, doing very little thinking, which makes the game far easier to play.



Your opponent should have to defend the entire field, from 2 feet in front of home plate, foul line to foul line, all the way to the outfield fence. If they are able to do that better than you are, then that's baseball. If they don't need to worry about the first 30-50 feet in front of home plate, or the defensive movements required to defend that space, you have done them a big favor.



Last, but not least, it is the responsibility of the coach to create an offense that all players can be successful in. There are numerous players who are able to use the short game as their weapon, which in turn will make them more effective hitters ; because they can bunt the defense has to respect that. With only hitting away as an option, many players are offensively ineffective.
Baseball Tips ~ From the Dugout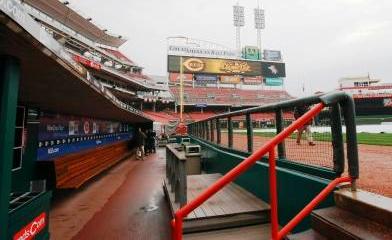 There is a general tendency for running too soon on a bunt attempt, particularly younger players.
They feel pressured to get out of the box quick, because the ball isn't traveling very far. In their rush to run, they make the contact portion of the skill more difficult, often resulting in a missed attempt, a pop up, or a ball right back at the pitcher.
Baseball instruction time, to get them to slow down and locate the placement of the ball before running, will provide great dividends.
Real estate agents say property is all about location, location, location! Laying the ball down is the same, location, location, location!
Take the time to locate the ball in the right spot, you will be successful.
As you develop your baseball coaching philosophy or your offensive skills as a player, consider "small ball" as a weapon and an important component to a productive offense, as well as, to a complete offensive baseball player.
~ Real Life Use Of Small Ball, From 2000 ~
We had a situation one year where one of our best hitters came from basketball with an injured back. At first he was unable to play at all, only stretch and go back inside, to the training room.
We started playing games without him. A couple of weeks into the schedule, he got the ok to play defense; but could not swing the bat. He was really excited, as were we. The lineup was such that there was already a player that we DH'd for, so the decision was made to insert our returner into the lineup, with the instructions to read the situation and lay the ball down, no matter what.
For the next 9 games he played under that restriction, hitting over .300 with short game base hits, numerous sacrifices and a couple of successful squeeze plays. It is all about placement of the ball and looking to see what the defense is providing you. He did it to perfection, and was able to fully contribute to the team, even with the injury, a win/win for everyone.
~ Additional Short Game Topics ~
base hit

One additional hit, in every 10 at bats, the difference between a .200 or .300 avg. sacrifice

To be a successful bunter, a player needs to see bunting as a weapon, even a sacrifice bunt. fake bunt and steal

A great wrinkle to enhance the straight steal, providing your base runner with a little protection.


return from bunting to theoleballgame.com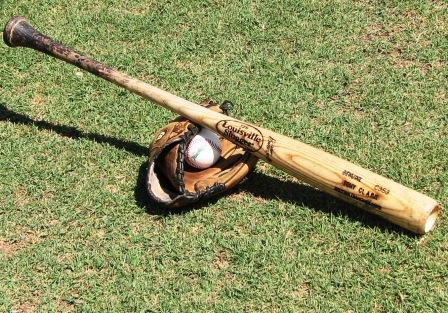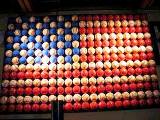 Have A Baseball Related Question?
Click the image to visit our question page and have it answered.
Due to my increased coaching schedule, I would ask that questions be limited to the following categories: Baseball Instruction, Baseball's Mental Game and Defensive and Offensive Situations.
Don't have a question right now? Maybe you'd like to browse through questions already submitted.
Each question becomes it's own web page on this site.
Step up to the plate and put the ball in play!
It only takes a few minutes.
Solid resources for other categories:
Baseball Resource