Pitch Count Restrictions Recommended: Limit The Number Of Pitches A Player Can Throw Per Game.
Based on a study of arm injuries in youth baseball, the pitch count restrictions recommended by the American Sports Medicine Institute and position statements that follow have been made by the USA Baseball Medical And Safety Advisory Committee.
In ASMI's presentation to Little League Baseball, their stated purpose was to bring emphasis and awareness to the increasingly serious injuries to the throwing arm in youth and high school baseball players.
The institute believes that the advent of year round baseball is producing an epidemic of injuries in young baseball players.
They have found that the breakdown in the elbow begins many years before the actual problem surfaces.
Something for youth coaches to consider is that their pitchers at that level are generally the more advanced players on each team.
Being the most advanced means that they not only throw; but play an additional defensive position or two.
Attention should be given to those players in this category, on how much additional throwing they are doing in conjunction with their additional positions.
It can be easy to lose track of a player, whereby he might take 40 or 50 infield ground balls in practice, as well as throw a bullpen session that same day. There may still be the possibility for additional throwing during a situations drill.
Each throw adds up in the total wear and tear for that individual. While it is not all mound work, it is throwing.
If you have players that fall in this category, it helps to take the throwing aspect away from the infield segment, having them field the balls and put them in a bucket.
Thought should also be given to limiting their throwing in all the other aspects of practice as well.
Some additional factors to consider:
Are your athletes playing or practicing with another team during your season, or maybe an overlap at the beginning or end of those seasons?



Are your players throwing outside or at home during your season?



Most, but not all leagues have rules to prevent players from playing or practicing with another team during that league's season.
These rules are designed to protect the players from over use and are good rules to have.
Unfortunately, it isn't unusual to have an athlete paying for private lessons and throwing bullpens during your season. There is no rule in any league that I know of to prevent this from happening. If you aren't aware of it, the possibility of arm problems for that pitcher are greatly increased.
There also is no rule to prevent players from throwing at home. The individual is at risk again for arm problems, at some point.
In my 36 years of coaching, I have had both of these scenarios one time each; both eventually led to arm problems for the players involved.
For myself, at the time it never occured to me that a player would be throwing at home, at night, after full high school practices. This was not one night a week; but several. This information came out after the player had developed a sore arm early on in the season, at a time when we were carefully limiting what he was throwing, and were surprised when he complained of the soreness.
The same was true for the private lessons, I found out only when the player was reluctant to throw in an intra squad game in practice, stating he had a private lesson bullpen to throw that evening.
These situations caused me to talk with all pitchers at the start of every season thereafter about the amount they were throwing, emphasizing that our pitch count philosophy was of no value, if they were throwing outside of the team structure.
It doesn't have to mean they cannot take private instruction during the season; it does mean however the instruction should be coordinated with team practice needs and work loads. Communication would be the key to keeping the players environment a safe and stable one.
USA Baseball Medical And Safety Advisory Committee Guidelines
| | | |
| --- | --- | --- |
| Age | Max Pitches Game | Pitches Week |
| 8-10 | 50 | 75 |
| 11-12 | 75 | 100 |
| 13-14 | 75 | 125 |
| 15-16 | 90 | 2 Games Week |
| 17-18 | 105 | 2 Games Week |
Ages To Learn The Different Types
| | |
| --- | --- |
| Pitch Type | Age To Learn |
| Fastball | 8 |
| Changeup | 10 |
| Curveball | 14 |
| Knuckleball | 15 |
| Slider | 16 |
| Forkball | 16 |
| Splitter | 16 |
| Screwball | 17 |
Survey Of Types Of Balls Thrown ~ Ranked Least To Most For Pain Caused
Fastball



Changeup



Curveball



Slider
Survey Conducted By Dr. Joe Chandler, Team Physician, Atlanta Braves on 101 Braves Hurlers In 2000
The tables below show when each of these professional athletes started throwing the various types, and at what age they would allow their own son to start throwing the same.
Pitch Type
Average Age They Started
Fastball
10
Curveball
14
Changeup
17
Slider
18
I Found This Information Particularly Interesting, As They Have All "Been There And Done That"
Pitch Type
Average Age They Would Allow Their Own Son To Start
Changeup
12
Curveball
15
Slider
17
Summary Of Findings ~ Tips From the Dugout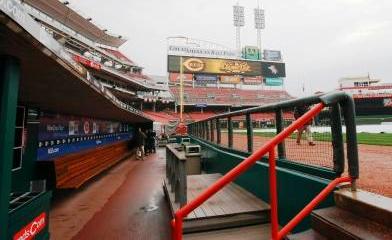 Breaking balls should not be thrown in competition until bones have matured (indicated by puberty.) The correct answer to give a coach or parent is, "not until the player has started to shave."( Joe Chandler, team physician - Atlanta Braves ).



Develop proper mechanics early as possible, include more year round physical conditioning as the body develops.



Players should not be allowed to return to the mound in a game in which he/she has already been removed from that position.



Pitchers especially should be discouraged from participating in show cases due to the risk of injury.



Players should be discouraged from throwing for more than one team in overlapping seasons.



Pitchers should not compete in baseball more than 9 months in any given year. For at least 3 months, he/she should not participate in any throwing drills or any stressful overhead activities such as ( football QB, softball, competitive swimming, javelin throwing.)



Additional Links On This Topic
This link will open a new window to the website of Little League Baseball where you are able to watch and listen to a power point presentation by Dr. James Andrews on ASMI's findings.
return from pitch count restrictions recommended to the ole ballgame.com