Stan Musial, A Special Baseball Player, And Much, Much More!
Stan Musial's last baseball game for the St. Louis Cardinals, on September 29, 1963.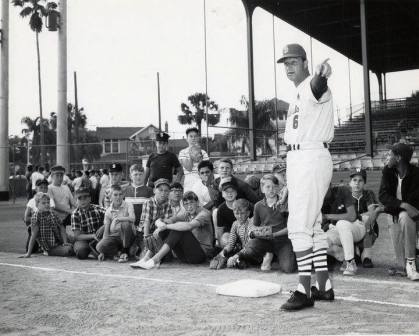 The following article was written by Larry Dickerson, a community development specialist with the University of Missouri Extension. He played rugby on the 1974 Missouri Big 8 championship team while in graduate school and is a big Cardinal fan. He says Musial has been a great role model all his life.
This story is part of a section of the Missourian called From Readers, which is dedicated to your voices and your stories. We hope you'll consider sharing.
Editors note: Stan The Man Musial, Ole #6 for the St. Louis Cardinals, passed away recently. He was my idol and my hero. He was a true gentleman, on the field, and maybe even more importantly, off the field. No one, I repeat, no one, ever had a negative or bad thing to say about The Man.
I share with you an article that was shared with me about Stan. I hope that you would take the time to read it. We need more heros like him.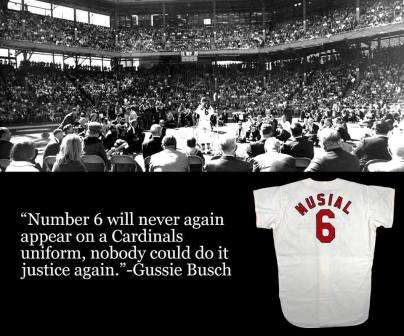 As a 16-year-old junior in high school, getting up at 4:30 on a Sunday morning would not usually be a priority, but on September 29, 1963 it was something I looked forward to with great anticipation.

Bob Kurt, whose daughter Diane was my high school girlfriend, was covering Stan's last day in baseball for the Sporting News, and I had been invited along to help carry the cameras and all the equipment that would be needed to adequately cover this momentous day in St. Louis sports history.

I was to be the pack horse for the day, but also would spend the day helping to cover Stan's last day as a baseball player for the St. Louis Cardinals. I had grown up in north St. Louis and ridden the Grand Avenue street car to Sportsman's Park and had snuck in the knothole since I was a young lad. To be invited to spend Stan's last day was an incredible opportunity.

I was picked up by Bob at 5:00 a.m and we arrived at Stan's home in South St. Louis at 6 a.m. Bob was taking pictures of Stan getting ready at home and I was sitting in the foyer watching over all the gear, when Stan comes upstairs and says to me, "You are Larry right?" I mumble something like yes I am and Stan says, "Come join us for breakfast"!!

I ate with him and his son Dick, and he was genuinely interested in who I was. We talked sports in general and Dick and I visited for a while when Stan had more pictures to take. After breakfast we went with Stan to church and took pictures of him outside the church, leaving him to his privacy at church - a much different time then!

After church we went to the ballpark. I was allowed on the field before the game, but not during the game. But I got to spend the whole game in the dugout and in the locker room afterwards. I was kept busy taking care of and carrying equipment. But Sad Sam Jones decided I was to be his helper in his practical jokes that he was known for carrying out. Lots of fun, and to this day I will keep the vow of secrecy he swore me to on how he carried out some of his pranks.

It was an amazing experience to spend that game in the dugout and to be treated as one of the gang in the club house by Cardinal players, and to be periodically checked up on by Stan to see that I was being treated well.

This was a theme throughout the whole day - Here it was Stan's last day in baseball and he was making sure I was treated well and having a good time. Someone he had never met before and he went out of his way to ensure I had a good time. That has stuck with me to this day that on a day filled with emotion and accolades for him, he treated me as if I were the one having a great day, AS OF COURSE I WAS!

His humility, caring and warmth set an example of how everyone should be treated, no matter who they are, that I still try to emulate to this day. Everyone deserves to be treated with respect and dignity, something he showed me by example all day long. He displayed a grace and calmness that was amazing and worked hard to make sure everyone was enjoying that day the same as he was.

After the game and locker room festivities, there was a grand party at Musial and Biggies. Being under age I was not allowed in the area where alcohol was present, so I spent most of the evening in a foyer area while Bob continued to take pictures. At one point in the evening Stan himself brought me dinner and just checked up on me. Amazing!!

His good friend Horace McMahon, an actor on TV with The Naked City, came out and visited with me for almost an hour, just to keep me company, I am sure at Stan's request.

At the end of the day Stan made it a point to say goodbye to me and wish me well.

His example has stayed with me all these years. A true hero and superstar, he went out of his way to ensure my day was as great as his. His consideration, kindness, and most of all, how he treated everyone around him with respect and caring, was an example of true greatness that is seldom seen today.

Stan Musial deserves all the attention and accolades that come his way.

It has been a long time since September 29, 1963, but that day is as vivid in my mind as if it were just yesterday. I have not had the good fortune to visit with Stan since that day, but his example and legacy have stayed with me to this day. He is a sterling example of what it is to be a genuine human being, something I have tried to follow through my life. (Larry Dickerson)





The True Measure Of A Hitter Is Consistency" alt="The True Measure Of A Hitter Is Consistency"class="box">


<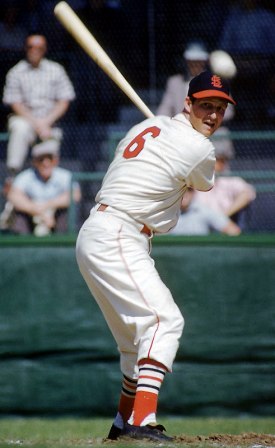 Career Offensive and Defensive Statistics and Achievements for Stan Musial
Born November 21, 1920 / Died Jan 19, 2013
Inducted Into Baseball Hall Of Fame, 1969
Career Batting Average Over 22 Seasons .331
10,972 At Bats
696 Strikeouts
3,630 Hits, ( 1,815 on the road and 1,815 at home )
1,599 Base On Balls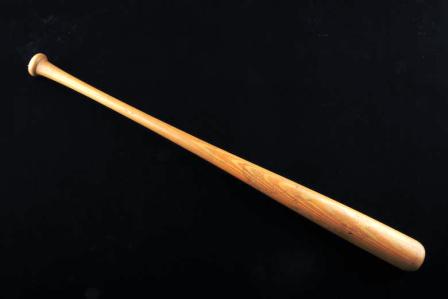 The true measure of a great hitter is consistency. The two offensive statistics in bold above tell the story of Stan The Man Musial, a .331 Batting Average over 22 seasons, 1,815 hits at home and 1,815 hits on the road over those 22 seasons. It doesn't get better than that!


Career Fielding Average: .989
Chances: 13,399
Put Outs: 12,439
Assists: 818
Errors: 142
Defensively, 13,399 chances in 22 seasons, with just 142 errors. Simply unbelievable! He accomplished those statistics while dividing his time between the outfield and first base.
Words To Live By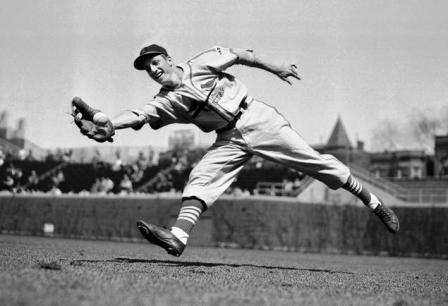 Unless you give it all you got, there isn't any sense in playing!(Stan Musial)