~ Hitting Success From: Alex Rodriguez, Edgar Martinez, John Olerud And Ken Griffey Jr. ~
The secrets of hitting success from Alex Rodriguez, Edgar Martinez, John Olerud and Ken Griffey Jr, four individuals who certainly know a lot about driving a baseball and have been consistent throughout their careers.
I was listening to Terry Pollreisz speak on developing batters to be their own best coach. At the time, Mr. Pollreisz was the AAA Batting Instructor for the Seattle Mariners.
Nestled within the framework of his presentation was this story, from a few years previous, when he was the Instructional League coach for the same organization.
It was spring training and he had a group of young players that he was working with, as Alex Rodriguez, Edgar Martinez, John Olerud and Ken Griffey Jr. were working out in the cage nearby.
He figured this was way to good to pass up, so he walked over and asked if they would stop by and speak to these kids when they finished in the cage, on what they considered their secrets to be.
When they came over, they put four baseballs down across the plate and said:
"We Don't Miss These Pitches Or, Try To Do Too Much."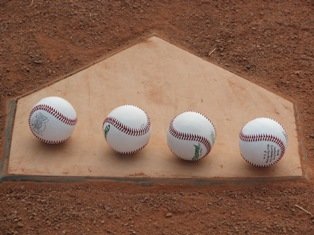 Words to live by if you are looking to enjoy your experiences in the batters' box. With those two concepts alone, a great foundation can be built to become a consistent batter, at any level.
Work the drills, develop the skills and take those two concepts to the plate with you at every at bat.
Hitting Tips ~ From the Dugout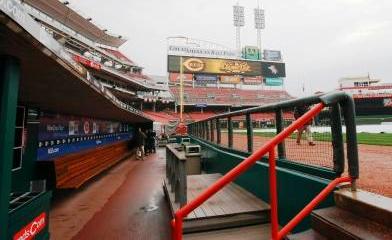 Everyone has "their pitch," the pitch that you drive better than any other. Be aware of what pitch that is for you.



Go to the plate looking for that pitch.



When you get it, drive it!



Simplify!



See The Ball ~ Hit The Ball ( Pete Rose )
Additional Hitting Topics
Hitting Vision

You won't hit what you don't see; No matter how perfect your swing is! Hitting

They hand you a round bat, someone throws a round ball at you, and they tell you to square it up!

Proven team approach

An approach that enabled our players to put the ball in play early and often, a recipe for success. Batter development

One valuable goal is to coach players to become their own best hitting coach. MLB's Top 20 Hitters For 2009

Hitting splits for the top 20 hitters in MLB for 2009 Batting Average Analysis

What it can tell you to help create a positive hitting plan Rookie progressions

Keep it fun and simple, encourage them to turn it loose and swing. Advanced progressions

Watching batting styles of professional baseball players one might assume that anything goes, in relation to pre-pitch movement. Hitting The Situation

A key part of teamwork and offensive production


return to theoleballgame.com