Single Left Field ~ No Runners On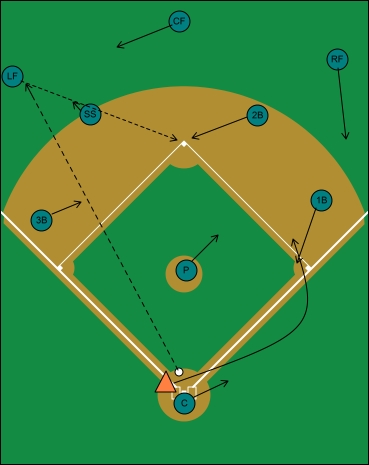 In this single left field, no runners on, each player has a specific assignment within the situation.



P: Moves halfway between the mound and second base



C: Follows runner towards 1B, as he would on a ground ball that isn't going through



1B: Comes down to the inside of first base, ready for a pickoff throw should the runner take too big a turn



2B: Covers second base



SS: Cutoff between LF and 2B



3B: Moves closer to second base



CF: Moves in and towards left field



RF: Takes an angle between 2B and 1B to backup the throw



LF: Catch ball, throw "through" the cutoff to 2B



Cutoff Tips ~ From the Dugout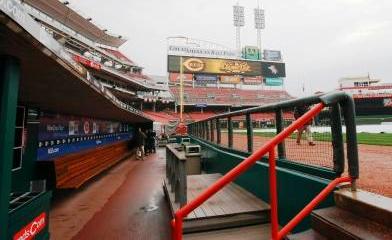 Players should understand the concept of "throwing through the cutoff". Sometimes they think that means throwing all the way to the base. It just means the throw needs to be head or chest high, so that the relay has an opportunity to cut it, if needed.



I Figure Practice Puts Your Brains In Your Muscles ( Sam Snead ~ PGA Golfer )
Single Cutoff Diagrams
return to the ole ballgame.com