Single Right Field ~ Runner On First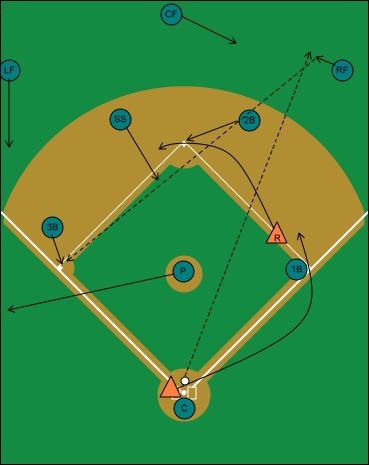 In this single right field, each player has a specific assignment within the situation.


P: Back up 3B



C: Stay at plate



1B: Stay at 1B, possible pick of runner with too wide a turn



2B: Cover 2B



SS: Cutoff between RF and 3B



3B: Cover 3B



LF: Back up 3B



CF: Go toward right field, tell him where to throw



RF: Fields the ball, throw "through" the cutoff to 3B



Cutoff Tips ~ From the Dugout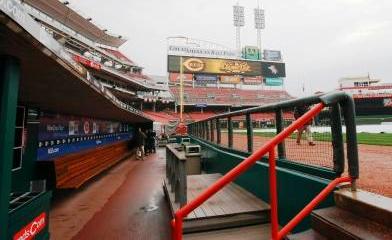 Outfielders should make a solid throw to the cutoff man on every play. A soft, lazy toss, made because the runner was not going makes the defense look sloppy.



I Figure Practice Puts Your Brains In Your Muscles ( Sam Snead ~ PGA Golfer )
Single Cutoff Diagrams
return to the ole ballgame.com