when fielding a ground ball do you eyes watch the ball all the way into your glove?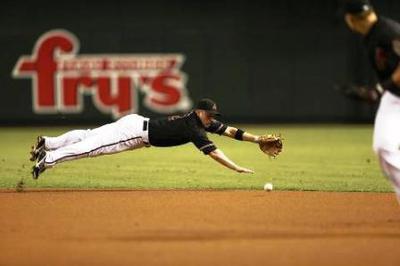 Eyes on the ball.
Anonymous asked: curious.


Rick answered: Thank you for your question.

Bill Klem, long time MLB umpire stated, "keep your eyes on the baseball, nothing happens in this game away from where the ball is located".

As you look at the images above, you can see the fielders eyes stay in contact with the ball. coaches teach it as, look the ball into your glove.

At times missed ground balls are created by bad hops; but almost always it is related to a player taking his eyes off the ball before it is in the glove.

Yours in baseball,

Rick
Join in and write your own page! It's easy to do. How? Simply click here to return to Ask The Baseball Coach.