What's the most runs a team has scored when their pitcher has a no-hitter?
by Gail
(Maryland)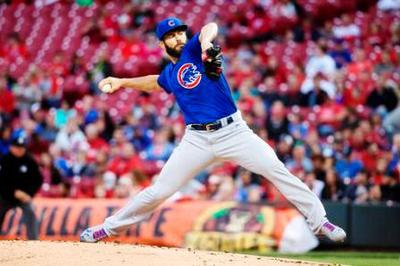 Jake Arrieta No Hitter
Gail asked: The Cubs have scored 13 runs as of the 8th inning and Jake Arietta has a no-hitter going. Is this the largest number of runs behind a no-hitter?


Rick answered: Gail, thank you for your question.

I have been unable to locate any records for the most runs scored in support of a no hitter.

They may be out there someplace. I would suggest baseball-reference.com or baseball-almanac.com.

Both are great sources for statistical information.

Thirteen runs, whether a record or not, is an amazing feat of concentration and desire.

Once there was a comfortable margin of runs for a win, many pitchers would serve it up and work at just the victory, not the No-No.

That he was able to hold that focus for the entire game was impressive, from a baseball mental game perspective.

Yours in baseball,

Rick
Join in and write your own page! It's easy to do. How? Simply click here to return to Ask The Baseball Coach.