What does two outs, no doubles mean?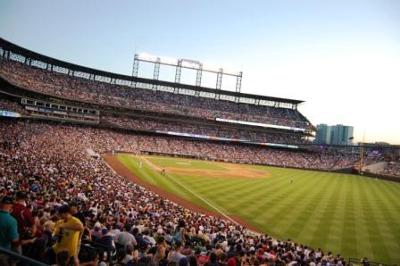 Photo Bill Stanton: Checkswing.com
Anonymous asked: What does two outs no doubles mean?

Rick answered: Thank you for your question.

Two outs and no doubles is a defensive strategy. It is generally used late in a game, where you are tied, or ahead by one or two runs.

The defense is looking to keep the tying or winning run out of scoring position, which would be on second base.

Coaches signal their outfielders for a no doubles defense, which means they play deep, so that a ball cannot get over their head. It also allows them to cutoff balls in the gaps and hold the batter to first base.

Corner infielders play closer to the foul line to try to keep balls from getting past them down the line and into the corner, thus becoming a double.

The photo above is basically a no doubles defensive look. The left fielder is almost on the warning track, and even though the picture is taken from the right field area, the right and center fielders are so deep they don't appear in the picture.

It is hard to see, but the first baseman is almost on the first base foul line and the third baseman is almost on the third base line.

Yours in baseball,

Rick


Join in and write your own page! It's easy to do. How? Simply click here to return to Ask The Baseball Coach.