My question is be patient or ask questions?
by Scott
(Beecher illinois)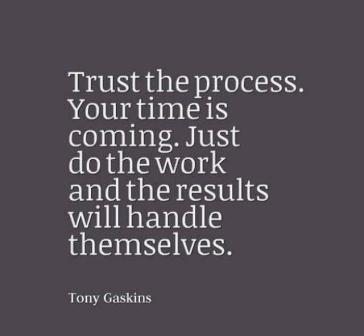 Scott asked: My son is a freshman that made the sophomore baseball team but was told by the Varsity Coach to work hard and do what you do and I will probably get you moved up to Varsity sooner then later.


He was recruited by the Varsity Coach to take over shortstop,after his senior shortstop graduates this year.

He is one of the top hitters and shortstops in the area and is the starting shortstop for a majors well known travel team; this was the reason he was recruited to play at this private school.

But since starting practice with the sophomore coach, he has yet to practice at shortstop, but instead been put at first and third while another freshman and sophomore has been worked at shortstop and neither has half the talent of my son.

While I'm not worried because I know he will show his talents at short and with his bat and win the position; he is getting mad and discouraged because he knows and feels he is a far better player then the other two.

I do not know what to tell him or how to handle the situation.

Do I speak to the Varsity Coach or let it play out by itself?

He was offered the starting Varsity shortstop at his hometown high school and I talked him into going to this private school and playing down a year first, because it is a far better school and team and better education.

Now he feels he's being lied to and messed with. He needs to practice short before the season starts and is not getting the opportunity.

Thank you for any advice.


Rick answered: Scott, thank you for your question.

Quite a lot that is going on here.

I believe you may have already answered your own question, in the highlighted paragraph above, for all the right reasons.

Over his lifetime he will always benefit from obtaining a better education. If it turns out that he has the baseball talent to play after high school, either at the college level, or the professional level, there will always be places and options to go to. Currently, those opportunities are 4 years away.

He is in school, and playing baseball. If, as you stated, this school and team are better than the other option in your home town, he just needs to go back to the varsity coaches' advice, "work hard, and do what you do".

If this is the program you think it is, the baseball portion of his life will sort itself out.

Baseball teams all have different needs. A private school that has
the ability to recruit has the luxury to go out and recruit baseball athletes, work that group together, sorting those players into the best team combination they are able to put on the field.
Quite often, youth shortstops are one of the better athletes on their respective teams. Coaches are looking for athletes first, positions second.
The coaches must already see positive things from your son, as he made the sophomore roster, rather than the freshman roster. When the varsity coach says,"work hard, and do what you do and I will probably get you moved up to Varsity sooner than later", he's not guaranteeing a specific position in the line-up, he still has his senior shortstop.
If they are working him at first and third, I would say they are looking for someone, for one of those positions, that they believe your son may be able to fill now.
There is so much more within the game of baseball than a players' defensive position, that they have to be able to to be proficient at as well.
I have never coached a team that didn't have anywhere from 1-3 players who were playing a position, which was not their own personal best place to play. They were there, because that particular mix worked out to be the best possible combination for that teams' success.
You have made a solid choice for your son by selecting a school and program that can provide him a great education and a quality baseball program.
If he continues to feel that he is being lied to and messed with, his baseball attitude will deteriorate, and his baseball career as well.
I would tell him to go back to what the head coach has said and work hard and do what you do. He wouldn't tell him that if he doesn't like what your son brings to the field.
The more varied skills a player has, the more valuable they become, and the more opportunities there are for them to contribute.
Hard work and a day to day positive attitude by your son, will do more for him than your talking with the coach.
Your son and family are building lifetime memories. I wish you all the best as you go through the journey. It is one special experience.
The quote above is one to live by in the world of baseball. It is essentially what the Head Coach is telling your son.
I see you live in Illinois. I played for the Galesburg Pioneers in the summer of 67, between my sophomore and junior year of college. Fun, and a great experience.
Yours in baseball,
Rick