Little League: How bad of a coaching blunder?
by Coach K
(Clinton, MA, USA)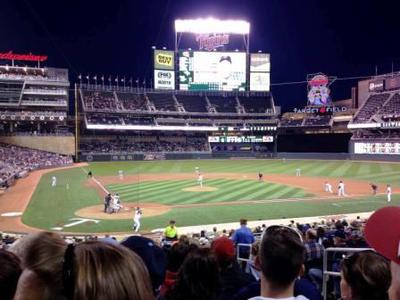 Your Decisions Were Solid
Coach K asked: Playing in a 11-12 year old tournament, we were down 7-5 in the bottom of the 6th with the top of the order up.


Lead off batter grounds out to shortstop.

#2 batter drops a shallow single.

#3 hitter 1-2 on the day to this point) has 2 strikes on him and I sent the baserunner to steal 2nd base.

The pitch was a ball, and catcher makes a great throw and guns down the runner for the 2nd out.

Next pitch, strike 3.

Parents went off on how bad of a decision I made.

Now, the 4 hitter was 0-3 to this point (0-6 in the tourney).

My baserunner scored in the 1st, stealing 2nd base and from the team throwing the ball around.

We needed a spark and I felt the risk was worth the reward of having a runner in scoring position and putting pressure on the pitcher and catcher.

How bad of blunder was this? I hate feeling like I cost the kids the game.


Rick answered: Coach K, thank you for your question.

No coaching blunder here sir. Instead of looking for someone to blame, your parents should have been tipping their hat to your opponents, for their efforts in making a play they were unable to make earlier, and allowing just one hit in the inning, with the top of your order up. Solid job on their part.

As the last inning plays out in real time, once your leadoff batter grounds out for out #1, your available strategy options became tougher.

Some breathing room is provided when the #2 hitter gets the single; but with one out you are susceptible to a game ending double play.

Once the #3 hitter gets into a two strike count, those odds become greater.

You need 2 runs to tie, 3 to win; something more than station to station is needed.

With your runner and his success in the first inning, it is a very solid decision to run him and stay out of the DP. (when you gave him the steal in the first inning, I am sure all the parents and spectators thought it was a great call).

Your #3 hitter was already in a two strike count, and #4 on deck, was 0 for the tournament. You were correct, they needed a spark.

Every coach I ever played for, from Little League through college had the philosophy that you have to make your opponent play the game, from 3 feet in front of the plate to the backside of the fence. It has been a cornerstone of my baseball offensive strategy over the past 40 years.

The legend Ty Cobb believed, it is 5 times harder to execute a play on defense, than it is on offense. To that end, his motto was, "Attack, Attack, Always Attack!

Teams that make use of all the strategy available in the game of Baseball create pressure and disruption for the team in the other dugout.

I personally love to play teams that go
station to station. The defense only has to worry if a ball is hit, they lock in and concentrate on that one thing.
When an offense can, and does, make use of all the offensive strategy available, there are many more opportunities for the defense to make a physical or mental mistake.
Does it always work out? No it doesn't. The odds for success are more in your favor however, especially at the age your team is at.
As a coach, you always feel bad when you call something and it doesn't work; but that's the game of baseball. You analyze the situation, know your players better than anyone else... turn it loose.
Had you decided to play that inning out, station to station, and it ended up a loss as well, everyone would have wanted to know why on earth you didn't have that base runner steal like he did in the first.
It is always easy to second guess, after the outcome has occurred. Then, there is only one answer, you shouldn't have done what you did because it didn't work. That thought process lets everyone off the hook, except the coach.
In 2007 we were in a high school varsity game, dealing with a lefty who was eating us up.
We gave up a few runs, had nothing going offensively.
In the top of the 6th, 2 outs, the lefty walked our catcher. We gave him the steal and he stole second.
We gave him the sign again, he stole third. Runner on third, 2 outs.
We gave him the steal again, when he took off from third base, their entire dugout erupted, screaming steal.
With his back to third base, the pitcher didn't see him start and reacted to the screams, air mailing the pitch high up on the backstop. We had our first run.
Rattled, the pitcher gave up 3 hits in a row, we were getting closer. Won the game in the top of the 7th, they totally melted down.
We had been struggling as a team up to that point in the season; that situation and game were a turning point.
The next game we lost was the final of the State Tournament. You never know where those things are going to go.
What you can count on...they won't go anywhere unless you step up and use them.
Baseball is much more fun when you create pressure for the team in the other dugout.
Good luck as you go forward. Your players are fortunate to have someone who cares about the game as much as you do.
Teams don't always win; but I don't believe there is such a thing as a bad day in baseball, it is a near perfect game and a great builder of character and determination.
Hang in there. I tell my players, the good thing about baseball is there is always another game, another at bat, ground ball, fly ball, pitch to hit, base to steal...etc. Nothing is fatal or permanent, for players or coaches.
Yours in baseball,
Rick