Is the Fake Bunt OK to use...with every single batter?
by scott
(Wilmington, De)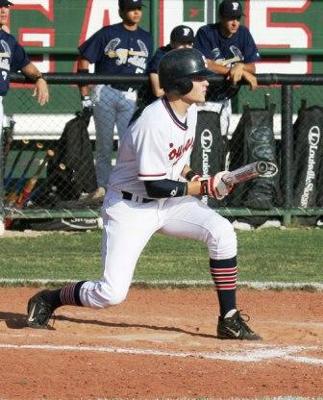 Scott asked: I have a child in Little League Baseball, Minor A's 8-12 yr old. One of the Teams he played, had the best record. Then at about the halfway point this winning team started to "Fake Bunt" every one of their batters, for pretty much every single at bat in every inning, in every situation, no runners on, runners on, bases loaded.


Now I understand there is a need to have your batters bunt or even "Fake Bunt" like your link states. But is it fair to the players in the field or even the batters doing the bunting, to do this the entire game or at least 95% of their at bats? There are some youth baseball Leagues who have rule against a fake bunt, for the safety of the fielding players. Most of the batter doing this would show bunt before the pitcher would wind up, then the defense would charge, at which point the batter would pull back and take a full swing. Luckily no child was hurt this season being hit by the ball in which this happened.

I have had heard several coaches and parents complain feeling it is unfair and unsafe to do this for every batter they faced, and even some of that teams parents felt their child wasn't being able to bat. This of course worked against all of the facing pitcher distracting them , luckily we don't have a balk rule in play.

The coach for this team states it is a way to get his batter ahead in the count and increase his batter OBP, but usually by getting walks an loading the bases and stealing home, since most of these young pitchers are still learning the basics in pitching and would pitch a pass ball or even hit the batter with the ball.

What are your feeling on this? Is there
a right time and place for this , or is it ok to do this for every batter? Thanks for your input.
PS. I got this link from the coach who did this, this past season, since he knows I was not happy and was the only parent who said so to him.
Rick answered:
Scott, thank you for your question.
The fake bunt and hit has it's place in a team's offensive philosophy, the same as a sacrifice bunt, hit and run, bunt and run, single steal, double steal, fake bunt and steal, suicide and safety squeeze does. They are all aspects of the game designed for particular situations and circumstances.
At the age and skill level in your league, the players would be far better off having the opportunity to go to the plate and hit, occasionally bunt. Not even a good idea to be stealing bases at that level, as catcher's won't be able to throw anyone out. Those types of things distort the game as it is meant to be played.
Just because it results in wins doesn't make it right. Ultimately the players are the losers as they don't recieve the opportunity to learn and develop one of the games most important skills, hitting.
There is a similar question
about taking pitches to steal bases,
which is similar in nature.
This was a situation in a league where players were allowed to lead off. The ages in the league were such that catcher's did not yet have the skills to throw out runners. One coach was making his hitters take a pitch, so the runners could steal bases.
Just because you can, doesn't necessarily mean that you should. You need to keep the integrity of the game intact, so the players are learning how to play and develop, for the levels and skills ahead of them.
Yours in baseball,
Rick