In some Major League teams' farm system there is a step which is just above Rookie (R) status which is designated as (SS). What does SS stand for?
by James
(Bristol, Tennessee)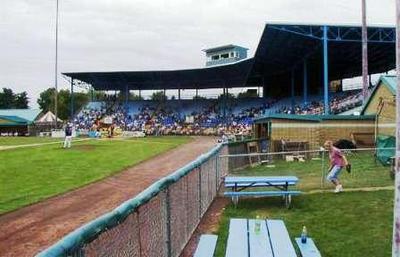 James asked: I'm just asking a question. How does one describe a question???



Rick answered: James, thank you for your question.

The following are the designated classifications for the various minor league levels: AAA, AA, A
A-advanced, A,and A-Short Season, the one you were asking about.

A-Short Season, despite sharing the "Class A" designation with the above leagues, is in fact a separate classification from Class A.

Players are assigned to Short Season A teams for more or less the same reasons that apply to class A; however, Short Season A teams are slightly more limited than class A teams with respect to player age and years of experience in Professional Baseball.

As the name implies, these leagues play a shortened season, starting in June and ending in early September(thus, there are only a few off days during the season.)

Short season leagues consist of the New York-Penn League and Northwest League and is the highest level short season affiliate for 22 MLB organizations.(1) the remaining 8 clubs have their highest level short-season affiliate in either the Appalachian or Pioneer Leagues, which are officially classified as "Rookie" level Leagues.

The late start to the season is designed to allow College players to complete the College World Series, which runs through late June, before turning professional, give major league teams time to sign their new draftees, and immediately place them in a competitive league.

Players in these leagues are a mixture of newly signed draftees and second year pros who weren't ready to move on, or for whom there was not a space at a higher level to move up to. Second year pros tend to be assigned to extended spring training until the short-season leagues begin.

For many players, this is the first time they have ever used wood bats, because aluminum bats are most common in the amateur game, as well as the first time they have played every day for a prolonged basis, as amateur competitions typically regulate the number of games played in a week. Players are permitted to use certain approved composite bats at this classification, to help them make the transition from aluminum to wood bats. (Resource: The Sports Advisory Group)


Yours in baseball,


Rick





























Join in and write your own page! It's easy to do. How? Simply click here to return to Ask The Baseball Coach.