If a player has a hitting streak and gets hurt before his 1st at bat. Is the streak still in tact?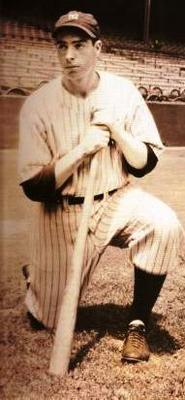 Joe Dimagio, current record holder for longest streak in one season.
Anonymous asked: If a hitter has a hitting streak and gets hurt before his first at bat, is the streak still in tact? I am doing a follow up on a question posed.


Rick answered: Thank you for your question.

A hitting streak refers to the number of consecutive official games in which a player appears and gets at least one base hit.

MLB rulebook: such a streak is ended when a player has at least 1 plate appearance and no hits.

A streak shall not be terminated if all official plate appearances result in a base on balls, hit by pitch, defensive interference or a sacrifice bunt.

The streak shall terminate if the player has a sacrifice fly and no hit.

MLB recognizes two hitting streak records:

1. Longest hitting streak in one season

2. Longest hitting streak over multiple seasons

Specific to your question, the players hitting streak would still be in tact, as he recorded no official at bat in that game.

Had he recorded one official at bat, then was injured, hitting streak over.


Yours in baseball,

Rick
Join in and write your own page! It's easy to do. How? Simply click here to return to Ask The Baseball Coach.