Hey, is it possible for a 15 year old who hasnt played baseball for a few years can be able to rejoin the game in a high school JV level with pitches up to 80 mph?
by John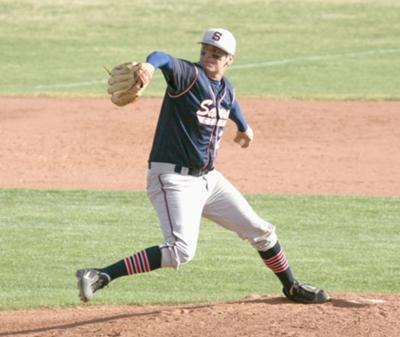 John asked: Well, its been 6 years since my friends 15 year old has played baseball. He is not sure wether or not he will be able to hit pitches up to 80 mph and whether he can throw hard enough. He is usualy an infielder and used to have the highest batting average when he was younger.


Rick answered: John, thank you for your question.

I would never count anything out. A lot will depend on how badly he wants to make this happen, how much pre-season and outside of practice, in season, work he is willing to do.

Without a doubt he will find himself behind. Avoiding the pitfall of becoming frustrated when it all doesn't happen overnight will be a big factor.

A willingness to do whatever he can to provide a positive element to that team is essential. It would help him to sit down and list the baseball and personal strengths that he has currently and determine where he can best fit in at this point in time, on this particular team. If he can secure a spot on the roster, even if it is nothing more than pinch running or spot relief pitching, his foot is in the proverbial door and he is getting valuable practice and instruction time every day to further his value to the team. At the start, it may mean being the best foul ball retriever during games. Find a way to have the opportunity to stick on the roster, catch up and get better.

A lot of work indeed! I have always told my players that you will always get more out of baseball than you put into it, no matter how hard you have worked. The good thing is, baseball is a fun game to practice. He should ask himself,"What can I do today to take me one step closer to my goals"; then go out and do something to bring himself closer.

Writing those goals down on paper and putting it up somewhere that he will see it everyday is a great place to start.

Those goals provide a short term and long term destination source. He then needs to make a plan
of specifically what it is he is going to do everyday to make it happen. Nothing more than a map of how to get there. Reach a goal, reset it and keep moving.
Baseball is an easy game to play; but a hard game to master. Catching up on all the nuances of the game will take time. So much of the game is learning the small things that give a player an edge over their competition, whether it is internally on your own team, or against other schools.
Showing up on time ( baseball time is always 15 minutes early), sprinting everywhere he goes, on and off the field, drill station to drill station, on deck circle to the plate. Coaches look for, and see, everything. Hustle never has a bad day.
They notice if you are working hard, they notice if you are paying attention, in all aspects. This would include stretches, warmups, EVERYTHING you do. Playing catch is a drill you do everyday. It isn't to warm up, it is to get better, more accurate, quicker, smoother, improve your footwork and mechanics.
Your mind will learn what you teach it. It will also retrieve what it has been taught through practice. When the pressure is on in a game, what you have taught your body to do is what it will produce, whether it is right or wrong.
I hope it all works out for him. It should be a fun goal to go after.
I would guess from your email address that you are a Giants fan. I grew up as one, because my dad was one. We moved from New York state to Tucson when I was 9. The Giants used to come in and play the Indians in spring training.
Remained a Giants fan until Arizona got the Diamondbacks. I have worked for them in their D'backs Baseball Academies for the past 11 years, we do camps all over the state for kids 6-15.
The Giants remain my # 2 team.
Please let me know how it all goes for your friends son. It is exciting to think about it. A great process and adventure for him.
Yours in baseball,
Rick