Extra Bases Right Field ~ Runner On First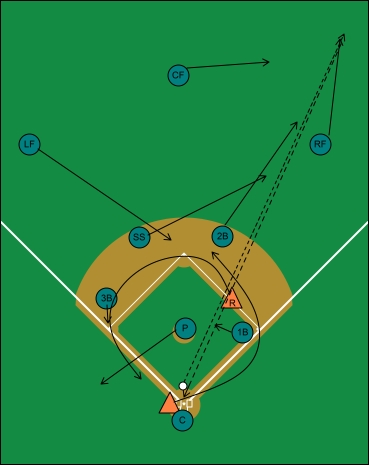 In this double cutoff, extra bases right, runner on first, each player has a specific assignment within the situation.


P: Go to a spot in foul territory, between HP and 3B. When you see where the throw will be going, backup that base



C: Cover HP



1B: Into the infield as the cutoff man



2B: First cutoff out



SS: Second cutoff out



3B: Cover 3B



LF: Cover 2B



CF: Go towards RF



RF: Chase ball down, make a strong throw "through" the cutoff to the base called



Double Cutoff Tips ~ From the Dugout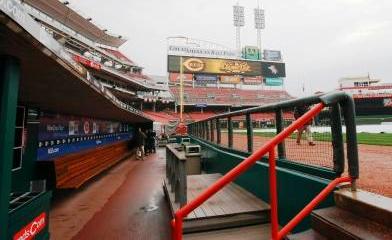 The SS and 2B need to anticipate the flight of the ball, move their feet to get in position to receive the ball, turning to throw as they make the catch, not turning after they make the catch.

It is all about quickness and speed. Every delay in the relay means lost steps on the runners.
The Right Results Come From The Right Approach
Double Cutoff Diagrams
return from extra bases right field to the ole ballgame.com