Extra Bases Left Field ~ Runner On First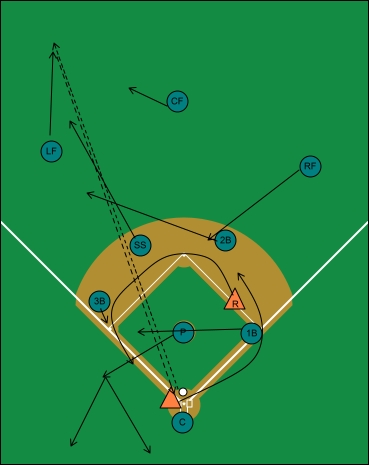 In this double cutoff, extra bases left field, runner on first, each player has a specific assignment within the situation.


P: Go to a spot in foul territory, between HP and 3B. When you see where the throw will be going, backup that base



C: Cover HP



1B: Into the infield as the cutoff man



2B: Second cutoff out



SS: First cutoff out



3B: Cover 3B



CF: Go towards left field



RF: Cover 2B



CF: Chase ball down, make a strong throw "through" the cutoff to the base called



Double Cutoff Tips ~ From the Dugout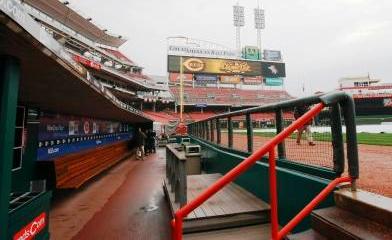 In this double cutoff situation, I like to use the 1B as the infield cutoff for all plays, no matter where the ball is hit. The RF will cover 2B twice, the RF once.

This coverage keeps the changes minimal, eliminating opportunities for mistakes.




The Right Results Come From The Right Approach
Double Cutoff Diagrams
return from extra bases left field to the ole ballgame.com