Error Charged?
by Ryan Frey
(Boyertown, Pa USA)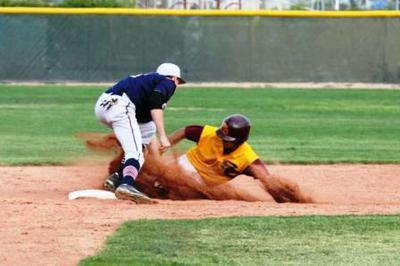 Fielder's Choice
Ryan asked: Runner on first, pop up to right field, ball is dropped; but the right fielder picks it up and gets the force out at second base.

Is this still an error on the right fielder even though the runner was thrown out at second?


Rick answered: Ryan, thank you for your question.

No error on the right fielder, plays out to a 9-6 put out on the runner from first, batter reaches first on a fielder's choice.

Yours in baseball,

Rick


Join in and write your own page! It's easy to do. How? Simply click here to return to Ask The Baseball Coach.