dugouts home team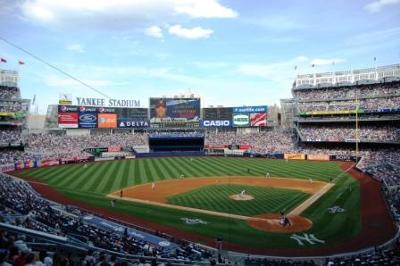 Photo Bill Stanton: Checkswing.com
Anonimous asked: What are the rules as far as home team choosing dugout whether first or third?


Rick answered: Thank you for your question!

There are no specific rules as far as which dugout belongs to what team.

Generally speaking, the home team has the option to pick which dugout they use.

In the case of MLB, minor league baseball, college baseball and high school baseball, teams select which dugout they will be occupying, and that selection stays the same, game to game.

There are different reasons why a team might select one dugout over another. In professional baseball stadiums are built, locker rooms created so that the home team generally has larger and more luxurious facilities in their locker room, which are attached directly to the field dugout.

The majority of high schools and colleges seldom have attached field locker room facilities. More often than not, the selection becomes based on which dugout does not face into the sun, at the time of day most games are played there.

It can be as simple as a superstitious coach who feels he/she will be more successful in one dugout over the other. Baseball is full of superstition.

I have known some coaches to determine their dugout based on the fact that, since they coach third base, they want the third base dugout so they
don't have to walk as far each inning.
The reasons for the decision can be based on almost anything
In the above picture of Yankee Stadium, you can see that the Yankees occupy the first base dugout. The Colorado Rockies use the first base dugout at Coors field..
The Diamondbacks, Giants, Dodgers and Cubs all use the third base dugout. I don't know what the split is between the two for MLB, but is all organizational preference, generally determined at the time the stadium was built.
The middle picture above shows a dugout in our league where the visitors are in the third base dugout. You can see by the brighness and the shadows on the back wall of the dugout, that the visitors there have some poor visibility during games.
The picture at the right is of our visitors dugout. It also is third base side, for the exact same reason. You play half of your games at home, you may as well be as comfortable as you can. Chances are you won't be on the road.
If you are playing in city parks or youth league fields, the league or the recreation department may designate which dugout goes to the home team at that field. There are undoubtedly many scenarios out there to cover the different field and game situations.
Yours in baseball,
Rick