Dropped fly ball followed by a 8-6 putout...
by Dean
(Chardon, OH)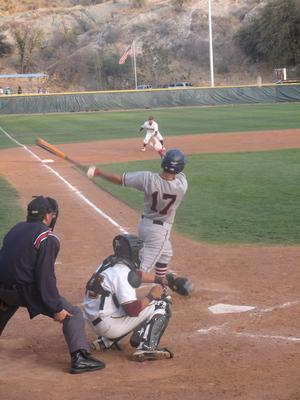 Dean asked: Greetings, Rick. High School baseball...we had a runner on first with 0 outs. Fly ball to CF should have been caught, but CF dropped the ball.

The runner was 1/3 of the way down the line as instructed...when the CF dropped the ball, he was forced to advance to second, but was thrown out.

This feels a bit like a fielders' choice, but not by any official definition I've seen.

Should it simply be scored an error 8, with a putout 8-6 at second base? Either way, the batter gets charged with an at bat (and no hit), but I want to get it right. Thanks!


Rick answered: Dean, thank you for your question.

You are correct, it scores as an e-8, with a PO, 8-6 at second base.

For it to be a fielder's choice, the fielder making the play on the hit ball would need to make a conscious decision to attempt to get an out on the base runner, rather than the batter-runner.

His decision to make the play at 2B came as a result of his error on the fly ball and subsequently took the only option left to him at that point.

Hitter was going to be a victum either way.

Yours in baseball,

Rick


Join in and write your own page! It's easy to do. How? Simply click here to return to Ask The Baseball Coach.