Does this run count?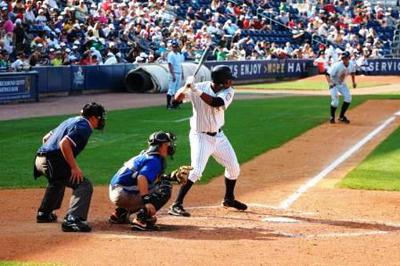 Edward asked: Runner on third, two outs.


A squeeze bunt and runner on third scores well before the batter is thrown out at first.

Does the run count?

Thanks.


Rick answered: Edward, thank you for your question.

For the run to count in the situation you describe, the batter must reach first base safely.

Time of the runner getting there is of no consequence. The ball is live at the time of pitch, becomes dead with the putout at first.

Yours in baseball,

Rick


Join in and write your own page! It's easy to do. How? Simply click here to return to Ask The Baseball Coach.