Does the run count if the 3rd out of the inning is based on appeal at 2nd base?
by Randy
(Waunakee, WI USA)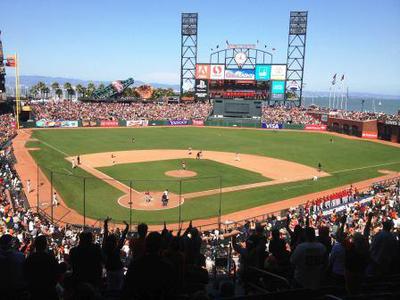 Randy asked: Bases loaded, one out.


Batter hits the ball to right field where the right fielder catches the ball for the 2nd out.

Runners at 2nd and 3rd base advance.

Ball is brought to the pitcher who first appeals that the runner that started at 3rd base and moved to home, left early.

Umpires rule player was safe.

The pitcher then receives the ball and directs the ball to 2nd base to appeal that the player at 2nd base, that moved to third base, left early.

Umpires rule the player out, creating the 3rd out for the inning.

Does the run associated with the player that started at third base, and came to home plate, count?

Or is this a force out situation, such that the run would not count?


Rick answered: Randy, thank you for your question.

The rule which covers this situation is 8-2 Art 6 appeal procedures and guidelines

h. Tag-ups. If a runner leaves a base too soon on a caught fly ball and returns in an attempt to retag, this is considered a time play and not a force out.

If the appeal is the third out, all runs scored by runners in advance of the appealed runner, and scored ahead of the legal appeal, would count.

Runner from third scores, runner from second is out on appeal, for out number three.

Yours in baseball,

Rick
Join in and write your own page! It's easy to do. How? Simply click here to return to Ask The Baseball Coach.