deep fly ball off outfielders mitt hit orr error?
by Steve
(NY)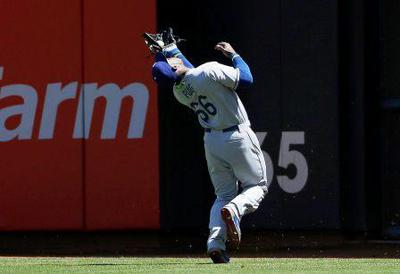 Never Give Up On It
Steve asked: A deep fly ball to left field that tips off fielder mitt trying to catch .

Double or error?


Rick answered: Steve, thank you for your question.

You would need to be there in real time to be able to make the call.

Some factors to consider: How far did the outfielder have to go to even get to the ball.

Was the ball a fly ball with some air under it, or was it more of a line drive.

Scorers are able to base how they score a play like that, as they see it as it happens.

Could the ball have been reached with little effort, just because the outfielder was playing very deep, or did he misread the ball and drop it because he was late getting there.

Those are a few of the things they look for.


Yours in baseball,

Rick
Join in and write your own page! It's easy to do. How? Simply click here to return to Ask The Baseball Coach.