Baseball Situation Hitting ~ A Fun And Beneficial Team Offense Activity!
Baseball situation hitting, a concept that is easily worked on in practice; but one that is not always understood and activated without drill time.
This game is a fun, easy to use activity to help players realize what is offensively required in various game situations.
It is not uncommon for young players to go to the plate, with no realization for what is required or needed in the situation before them.
On field practice, with some friendly competition, can create improved offensive production.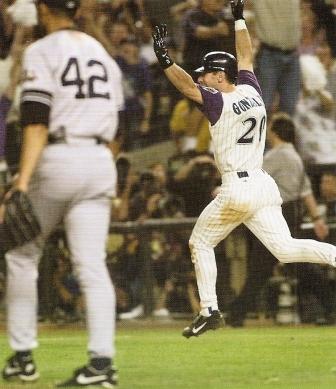 The jubulation in the photo at left, is a direct result of a terrific example of situational hitting.
It is the aftermath of a bloop single base hit with the bases loaded, over the pulled in Yankee infield.
That bloop single drove in the winning run from third base, in the 7th game of the 2001 World Series.
Equipment Needed



Baseball field



Basket of baseballs



Coach to pitch.



L-Screen for pitcher.



All players.



The Activity


Divide squad into two or three even teams.



Game is 7 innings long.



Every successful at bat scores a point. If the ball that was hit will get the job done for that situation, a point is scored.



One team on defense, one team on offense. If you use three teams, two are on defense, while one hits.



No base runners.



Coach throws.



Each inning is one situation, the same for all teams.



Swing and miss is an out. Foul ball, you keep hitting.



Create the offensive situations that you want to work on. The game is customizable to fit your needs.
Listed below are a few of the many possibilities. Have fun with it!
Situational Hitting Tips ~ From the Dugout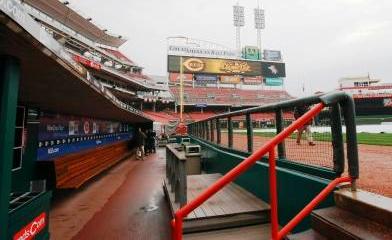 Ball on the ground, anywhere, preferably behind the runner.



Runner on second, 2 outs, 2 strikes.
Basehit to drive him in.



Runner on second, 0 outs, 2 strikes.
Ground ball to the right side, or at least to the runners left.



Runner on third, infield in, no outs.
Fly ball, base hit.



Runner on third, infield back, 0 outs.
Ground ball anywhere but back to pitcher, base hit, fly ball deep enough to score runner.



Bases loaded, 1 out, score tied, bottom of the last inning, infield in.
Fly ball deep enough to score runner, basehit.



Put Your Mind In A Position To Be Successful!
return from baseball situational hitting to the ole ballgame.com