A batted ball hits Home Plate than goes into fair territory. Fair Or Foul?
by John
(Drexel Hill,PA.)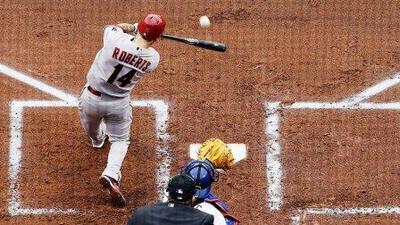 Home plate and all other bases are inside fair territory.
John asked: The batter swings and hits the ball,it bounces off home plate and into fair territory. Is it a fair ball ?




Rick answered: John, thank you for your question.

Home plate, as well as first, second and third bases are located within fair territory.

By definition, a fair ball is a batted ball which: a. settles
on fair territory between home and third base or between home and first base...

In your description, it would be a fair ball.

Yours in baseball,

Rick





Join in and write your own page! It's easy to do. How? Simply click here to return to Ask The Baseball Coach.