12 Ball Infield Drill ~ An Efficient Activity To Keep Players Sharp On Multiple Skills!
The 12 ball infield drill covers twelve important defensive situations in one uncomplicated time frame.
We picked up this activity from one of our former players who is currently in the White Sox system. It is a time efficient way to refresh skills, once they have been taught.
Fungo Sequence ~ Full Infield Defense


3-1 ~ Ground ball to 1B, pitcher cover first.



3-1 / 4-1 ~ Ground ball hit between 1B and 2B, pitcher cover first.



5-4-3 double play.



6-4-3 double play.



3-6-3 double play.



4-6-3 double play.



1-6-3 double play.



1-5 ~ Bunt, force play at third.



Triangle bunt play.



Tough play up the middle.



Force at plate, infield up.



Pitcher flip to plate, squeeze bunt.



The diagrams below show the action for each of the segments.
Fungo Sequence
Tips ~ From the Dugout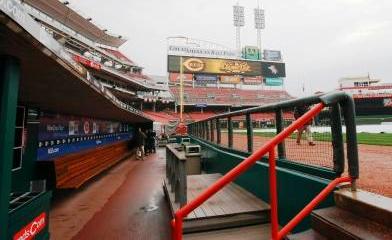 After getting players familiar and comfortable with this drill, you can add base runners in the appropriate spots for a different feel.



1,2,8,9,10 provide the infielders an opportunity to work on their verbal communication within the confines of the drill.



11 could be one random ground ball per round, or hit to all 5 infielders each round, whichever works best for you.



12 provides pitchers an opportunity to either bare hand the ball and flip, or use their glove and flip out of the glove.



My Message To Coaches Of Young Players Is That By Having Shorter Practices And Doing More Things At One Time, You Keep The Attention Of The Kids! ( Cal Ripken Sr. )
return from 12 ball infield drill to the ole ballgame.com