what constitutes a fielding error?
by Sam Kent
(Cheyenne,WY, USA)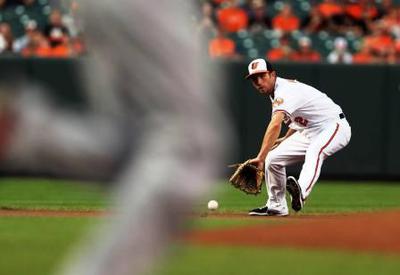 What constitutes a fielding error?
Sam asked: Ball is hit within fielding range of the short stop but the ball passes under his outstretched glove.


What constitutes an error?


Rick answered: Sam, thank you for your question.

An error, by definition, is a misplay by a fielder or a team, which is recorded in the error column of the player's or team's record.

The definition itself leaves a lot of room for speculation. The final decision is left to the official scorer.

I am guessing you are referring to the ground ball in the hole, which got under the glove of the Royals SS.

They look at whether the fielder would have been able to throw out the runner, even if the ball had been fielded cleanly.


The ball was in the hole and the scorer must have decided that, even if it was fielded cleanly, he would not have been able to throw the hitter out. Speed of the runner also becomes a determining factor.

Yours in baseball,
Rick




Join in and write your own page! It's easy to do. How? Simply click here to return to Ask The Baseball Coach.