can a walk off homer be more than one run?
by Dave
(Morro Bay, CA)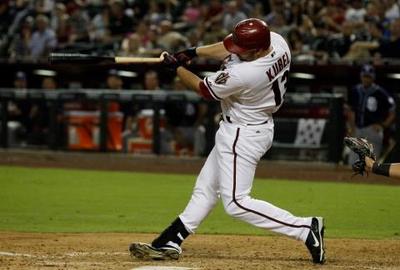 Dave asked: Bottom of the ninth,score tied, two men on and the batter hits a home run.


Is it scored as just one run or three runs?

Dave in Morro Bay, CA


Rick answered: Dave, thank you for your question.

If an over the fence home run is hit, all runs score before the game is terminated.

With a walk off base hit, the game is terminated when the batter-runner touches first base safely, and the winning run has crossed the plate.

Yours in baseball,

Rick
Join in and write your own page! It's easy to do. How? Simply click here to return to Ask The Baseball Coach.