~ A Baseball Tribute To Roberto Clemente The Man, The Baseball Player! ~
This baseball tribute to Roberto Clemente comes from the fond memories of watching him play on television's game of the week. A pure talent, he made playing what can at times be a difficult game, look easy and effortless.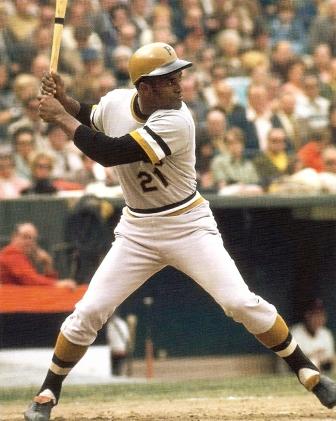 Even as a young kid, I was amazed that there did not seem to be a pitch he could not hit, even those that did not look like strikes.
I was never a Pirates fan; but I surely was a fan of the Pirate right fielder. He played the game the "right" way, for all the right reasons.
The quote from Roberto Clemente at the bottom of this page says it all, he was indeed a special person!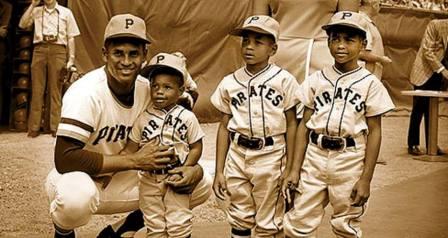 Historical Tips ~ From the Dugout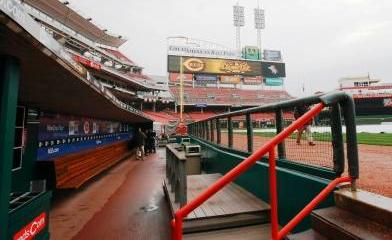 Career stats and achievements:


Played 18 years in the Major Leagues ~ 1954 - 1972



Member of the 3000 hit club, of which there are just 28 members at present



National League Batting Champion 4 times



12 Gold Gloves



Played in 2 World Series, 1971 World Series MVP



Lifetime Batting Average .317



1305 RBI's



240 Home Runs



Inducted into the Baseball Hall Of Fame, August 6, 1973. The first hispanic ever inducted.



Tradgically, died in a plane crash while taking relief supplies to victims of an earthquake in Nicaragua, December 31, 1972.



"If You Have A Chance To Accomplish Something That will Make Things Better For People Coming Behind You, And You Don't Do That, Then You Are Wasting Your Time On This Earth." ( Roberto Clemente )
return to theoleballgame.com