~ Baseball Coaching ~ Baseball Participation ~
~ Dream It, Believe It, Achieve It! ~
Welcome to theoleballgame.com, a website for baseball coaching youth, and amateur. The information contained within these friendly confines, is created for coaches, players, parents and fans.
This site is here, and bet that you are also, because someone has touched us with this game. A game like no other, it is loved and cherished by those who have, and have not played it. The game is surrounded by a magical, almost mystical presence of all that was, is, and always will be, played out on sand lots and inside stadiums world wide.
Playing or coaching this great game, begins with a dream, that vision of something we wish to accomplish, or a destination we aspire to achieve. Development of that dream requires that we truly believe it can happen.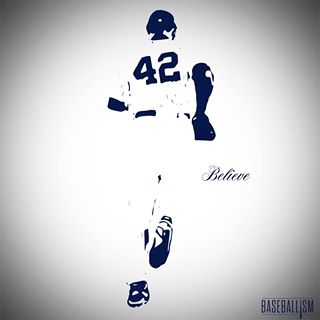 The pages within are designed to stimulate thoughts on ways to help develop and achieve your dream, take your belief in that dream and turn it into reality, whether you are a rookie or veteran coach, player, parent or fan. I encourage you to engulf yourself in the journey. Your investment in the game, like a good stock, will provide far greater returns than you invested.
While there have been a few original thoughts along the way, most of what has been accumulated was learned from someone, somewhere. Every now and then it's believed there has been an original idea, only to realize it has been forgotten from whom it was learned.
So, pack up your dreams in the "ole" equipment bag, gather around the portable cage, lean on a fungo while traveling "round" the bases in your mind, at theoleballgame.com; inspired by 46 plus, years of experience.
As you focus on the process, the results will take care of themselves, just as they do in the game itself.
May you always slide in, under the tag!
Wishing each of you the best in your journey.
Yours in baseball,
Rick
Who Would Have Imagined?
As We Work And Play In This Game, A Good Portion Of Our Life Is Spent Gripping A Baseball, And As It Turns Out, It Was Baseball Gripping Us.

Let That Passion Take You To A Lifetime Of Memories And Experiences, That Money Cannot Buy!
Tips From The Dugout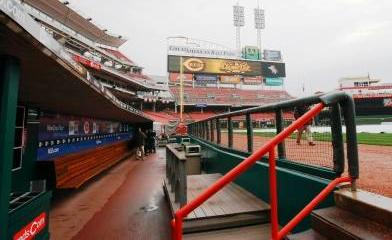 The following tips are from the late and great sports psychologist H.A Dorfman, from his book The Mental Keys to Hitting.
Are you seeing the baseball? When things go wrong in the batter's box, before looking for answers to a hitting problem elsewhere, the player should first ask himself this question: Am I seeing the ball well?
If the answer is that he is not, then he must ask, "Why not"? Too often, a hitter who is struggling makes immediate changes to his mechanics ~ to his physical approach. This compounds the difficulty. Kinetic memory - muscle memory - allows a player to have a consistent mechanical approach - unless the player inhibits his muscles by thinking too much. He gets in the way of his natural, physical function. He begins to be what I call a self-conscious hitter, thinking about all manner of things which distract him while in the box. He's got everything on his mind. Everything except the ball!
It's hard to remember that this elemental skill is not only prerequisite to being a good hitter, but without it all other skills are negated. The ability to simplify is the ability to eliminate the unnecessary, so that the necessary may express itself.
Focusing on the ball is simply necessary.
Hitters take for granted that they see the ball, but they don't make the distinction between casual, fuzzy focus and one that is intense and sharp. Just as we can hear without concentrated listening, we can see without having a concentrated clarity.
No one kept it simple as well as Pete Rose. He admitted to not being "a rocket scientist," but he knew instinctively that rocket scientists wouldn't be good hitters. They would think too deeply and too much, and their attention would be divided during their at bats. Thoughts about rocketry and hitting don't get along well in the batter's box. It devides the hitter's attention and decreases the size of the ball proportionate to the attention given to anything but the ball.
Hitters who are thinking about their mechanics, or anything else during their at bats, are no better off than the hypothetical scientists. Such players become mechanical scientists, not effective hitters. They forget what Ralph Waldo Emerson knew - and he wasn't even a hitter. "The eye," he wrote, "obeys exactly the action of the mind".
Want to see the ball better? Think ball!

Players often complain to me that "the game is complicated." I tell them that the game is simple. People are complicated. "Have a plan, relax, see the ball and trust your muscles." Keep it simple, I tell them. That's the challenge. And that is what every exceptional athlete learns to do. Not always, but usually. Using mental discipline, he applies that "simplistic" information to his game. His consistent behavior leads to consistent performance.
Looking Out From The Batter's Box ~ What Do You See?
Picture yourself in the batter's box, in the picture on the left. Do you see the entire picture, the fuzzy background, the pitcher, the ball? If so, your are in casual, fuzzy focus mode. That is what you should see, up until the ball gets to the release point. At that point, your focus must shift to just the ball, everything else becomes fuzzy, like the picture on the right.
For your focus to be intense and sharp, at the point of release of the baseball, the only object in the picture that is clear would be the baseball.
This skill takes time and training to achieve; it is a major hitting skill. Be conscious of seeing the ball, on deck, in the box, at practice. Everything mechanical that you need to step in the box prepared, has been drilled to mindless reaction in practice, leaving your mind free at game time to focus on seeing the ball.
You won't hit what you don't see, no matter how perfect your swing is!
About The Character, Danny O'Neill~ From The Book,"Father and Son", by James T. Farrell, copyright 1940.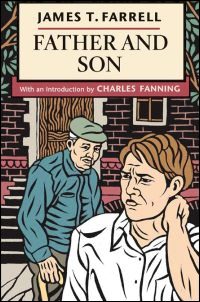 For three years he had daydreamed of how he would be a scintillating high school baseball star and how he would hit a home run with the bases full. And look at the way he had folded up in a pinch.
Yes, after kidding himself about his destiny, and having the nerve to think that he would be a star like Ty Cobb or Eddie Collins, he was a miserable failure.
Whenever he was in a tight situation, he was a bust, a flat tire. He didn't have what it takes. He was eighteen years old and he was no good. He lacked something - nerve, confidence.
In a pinch, it was always the same. He lost his confidence.
When he didn't have time, a few seconds in which to think, it was different.
That was why he was better in football and basketball than he was in baseball. In baseball when you batted, there were those few seconds and fractions of a second between pitches, when your mind undid you.
In football and basketball, you didn't have the time to think as you did in baseball. That made the difference. And it was in just that period of a very few seconds that he was no good.
Yes, even though he was considered one of the best athletes in school, he was never really going to be any good.
The above scenario about Danny O'Neill, is the prologue to the book "The Mental Game of Baseball", A Guide to Peak Performance, by H.A Dorfman and Karl Kuehl.
If you have played, currently play, coach or watch baseball at any level from Little League to MLB, you have witnessed this described scenario come to life right before your eyes.
No one is immune to it; but those that are successful within the game develop a way to turn those awkward few seconds into a productive thought process, leading to a definitive seperation from their competition.
Baseball's mental game is about providing players with the tools, in all areas, to be successful. Mental skills can be taught, drilled and perfected the same as physical skills, and are as creatable a group of skills as throwing, catching, running and hitting.
If you are looking for that "something special" to add to your game, begin working on your baseball mental skills today.
In season, off season and in between, time can be invested to sharpen your game and take it to another level. Along with the material on Baseball 's Mental Game page, please look through the links at the bottom of that page, you will locate difference makers on all of them.
Build yourself, or your players, an arsenol to get through those inevitable tough times in the game. Preparation provides us with the right to expect success!
I guarantee you will never regret the time spent increasing your baseball mental skills.
A True Classic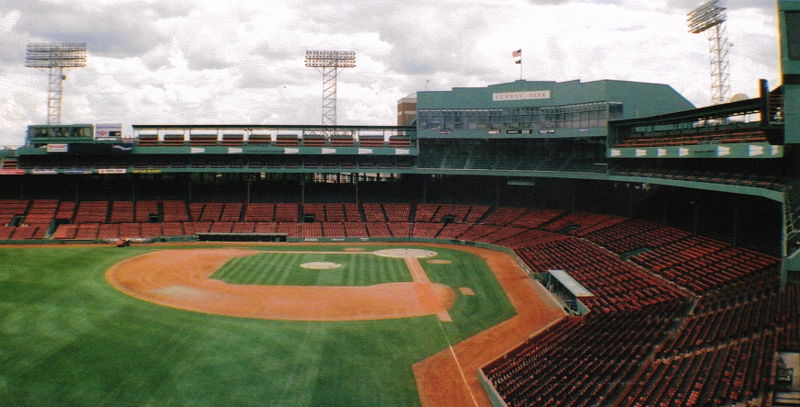 If you located this paragraph, then you probably have had, or currently do have, the "dream". That vision of playing in a stadium the magnitude of Fenway or Wrigley, or a modern day version of the dream, which places you in one of the 28 other stadiums of major league baseball.
Who hasn't dreampt of standing on that mound looking in for the sign, digging into the batter's box in anticipation of turning around a 95 mph fastball, backhanding a ground ball deep in the hole and throwing the runner out at first, or leaping up at the outfield wall to steal a homerun.
As you circle the bases of the ole ballgame, you will find tried and tested ways to improve your game or enhance your coaching experience, all designed to help take you one step closer to your "dream".
Fenway Park has been home to The Boston Red Sox since 1912, making it the oldest major league ballpark in use, with only a few changes since it opened. Along with Wrigley Field, home of The Chicago Cubs, they are the last remaining classic ballparks in major league baseball.
One of the games most notable landmarks, the GREEN MONSTER was part of the original ballpark construction. Painted green in 1947, this 37'2" high, left field wall, was aptly nicknamed.
Fenway was also home to Ted Williams, who played his entire career in Boston. Williams was the last major league player to hit .400, which he did in 1941.
Entering the last day of the '41 season, Williams was hitting .3995, which would have rounded up to .400.
His manager, Joe Cronin, told him he could sit out the double-header scheduled for that day. Williams played, going 6 for 8, ending the season at .406. He would later say that it would have felt like cheating, if he sat out.
The true spirit of the game, and not surprisingly, a great approach to life.