Pedro Martinez Pitching Video ~ Size And Velocity Are Not Always The Answer
In an age where size and velocity have become the measuring stick for MLB pitchers, Pedro Martinez has consistently dominated hitters, while physically being smallish in stature.
Even as his velocity tapered off at the end of his career, he was able to consistently get hitters out by being a true pitcher, that is, he had the ability to disrupt the hitters timing with off speed pitches mixed in with a less than top end fastball.
Always fun to watch, he was intense and competitive, not one to back down.
Pedro on Pedro Tips ~ From the Dugout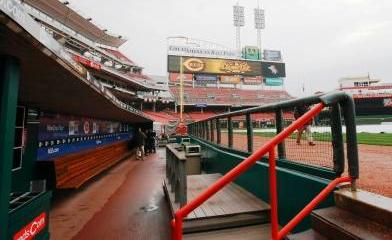 "If you see a guy frustrated with a change up, you have to continue to throw a change up. If you can't hit a change up, I'm sorry, you're going to see it again!
I watched him strike out a hitter in an ALCS game on three consecutive change ups, each one 4-5 mph slower than the one before, with a different movement to each. In the world of pitching, it doesn't get much better than that!